Posted On : November 9, 2020
Queensland Property Market: Your Comprehensive Guide.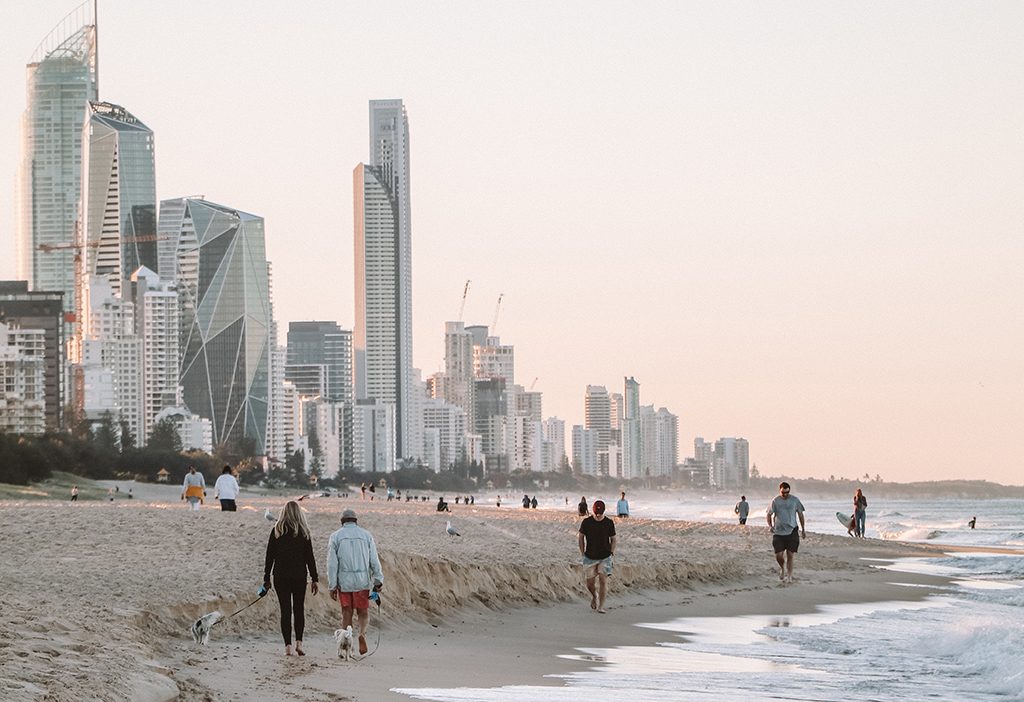 Queensland's property market is fast becoming the state's economic engine room, powering ahead and defying predictions of a COVID-induced downturn.
Despite uncertainty, waning consumer confidence and on-going restrictions plaguing real estate markets in the Southern states, Queensland's trifecta – Brisbane, Sunshine Coast and Gold Coast – are reporting record levels of activity.
Such is the demand for property, interstate and international buyers are snapping up real estate sight unseen and enlisting the services of buyer's agents to secure deals off market to succeed in an increasingly competitive landscape.
But is this economic property boom likely to continue? Or will Queensland's real estate market succumb to COVID induced pressure and force housing prices to retract like Sydney and Melbourne? And if the boom continues where are the opportunities for investment?
If you'd like advice on the best areas to invest, help buying a property or understanding more about Queensland's property market, help is right here.
The outlook looks optimistic:
You're not alone in feeling uncertain about the future, but there are strong signs of stability in Queensland's housing market.
Despite a bleak economic outlook at the start of 2020 when COVID-19 restrictions came into force, Queensland's property sector has defied nationwide trends with a surge in buying activity.
Sydney and Melbourne property prices have seen a steady slide, but CoreLogic data has consistently shown strong growth for Queensland despite uncertainty and waning consumer confidence during the pandemic.
So why is Queensland's market seeming impervious to economic pressure?
The property sector has in large part been bolstered by a steady inflow of migration into the state. More than 30,000 new residents have been registered in the past six months from interstate migration and expats returning home to Australia.
The hard border restrictions, though contentious, have allowed Queensland's business community to remain functioning. And although the unemployment rate remains high, it has held steady without large fluctuations month to month.
Add to that, record low interest rates from the banks and it's easy to see why an increasing number of buyers are casting their eye to Queensland's key property markets – Brisbane, Sunshine Coast and the Gold Coast – where prices are still in reach compared to inner city markets of Sydney and Melbourne.
Universal Buyers Agents property expert Simon Clarke predicts Queensland will weather the economic storm of COVID-19 better than other states who are already seeing signs of a downturn.
So where should you invest?
The Sunshine Coast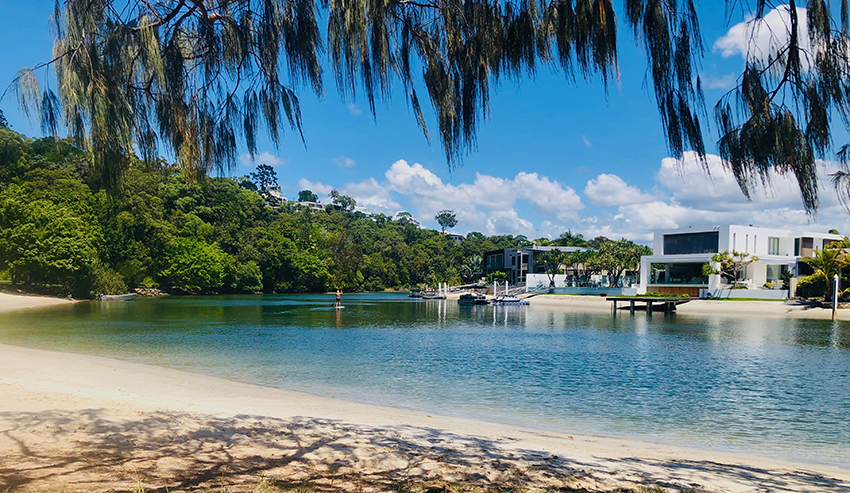 A Zoom boom is drawing sea-changers to the Sunshine state causing a surge in transaction activity in markets such as the Sunshine coast.
Universal Buyers Agents property expert Simon Clarke said demand for coastal properties have skyrocketed since the pandemic as more buyers choose lifestyle over commute.
"With so many people working from home and conducting business differently we're seeing a lot of buyers move to sunnier shores rather than around the CBD," Mr Clarke said.
"The Sunshine Coast in particular has recorded consistent dwelling growth for both houses and units while population growth is at its highest in almost a decade."
The median house price on the Sunshine Coast increased by 3.8 per cent in the year to June 2020, and median unit prices jumped 2.4 per cent.
"If you look closer at certain suburbs those increases are even more phenomenal," he said.
"The median house price in Sunshine Beach, just outside Noosa, rose 16 per cent in the July quarter and about 27 per cent in the past year.
"Minyama is up 23 per cent in the year to July, typical house prices are now above $1.1 million."
Regional Queensland has managed to achieve something few markets across Australia have managed; it's maintained high levels of well-performing real estate markets in defiance of COVID-19. It is now one of the strongest economic Cinderella stories in the country.
"Although tourism does account for a large part of the Sunshine Coast economy, it has been relatively insulated by ongoing spend in infrastructure including highway improvements, local Sunshine Coast airport and a subsea internet cable link to Asia."
But is it too late to jump on the band wagon?
"Although house and unit prices have climbed sharply the demand continues to remain strong, now is the perfect time to secure your new home, investment property or consider a sea-change from overpriced markets like Sydney and Melbourne," Mr Clarke said.
The Gold Coast: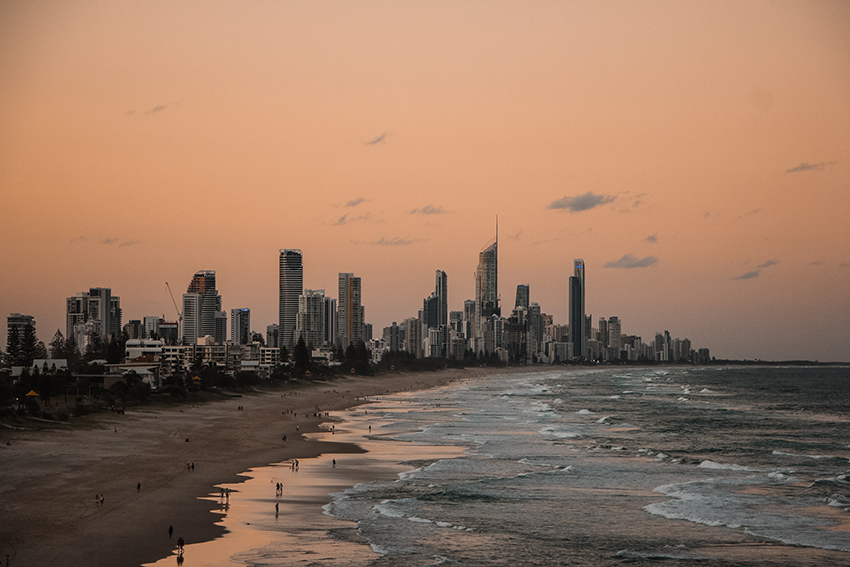 Gold Coast properties are being snapped up sight unseen by a mix of interstate and international buyers as record low interest rates, low Australian dollar and an increasing number of expats fuel demand.
Universal Buyers Agents property expert Simon Clarke said "activity is phenomenal" with buyers from Singapore, Hong Kong, United States and United Kingdom reaching out to local buyer's agents to help them secure real estate from overseas.
"It's growing every week and the location on many people's lips is; The Gold Coast," Mr Clarke said
"Many buyers are cashed up and having dealt with lockdowns in small city locations overseas, they're ready to come home."
Rental vacancy rates on the Gold Coast are the best they've been in two years. It's welcome news for investors who are pulling out of expensive Sydney and Melbourne inner city properties to invest in larger, more affordable homes along the coast.
With so many properties selling off-market, buyers agents are now the weapon of choice for most purchases as the market becomes increasingly competitive.
Mr Clarke estimates one in four homes are now sold off-market before they have a chance to be listed publicly.
But what does the long-term picture look like?
Experts tip locations such as Miami, Elanora, Burleigh and Tweed Heads to grow as much as 7 per cent in the next year and as high as 23 per cent over the next three years.
Brisbane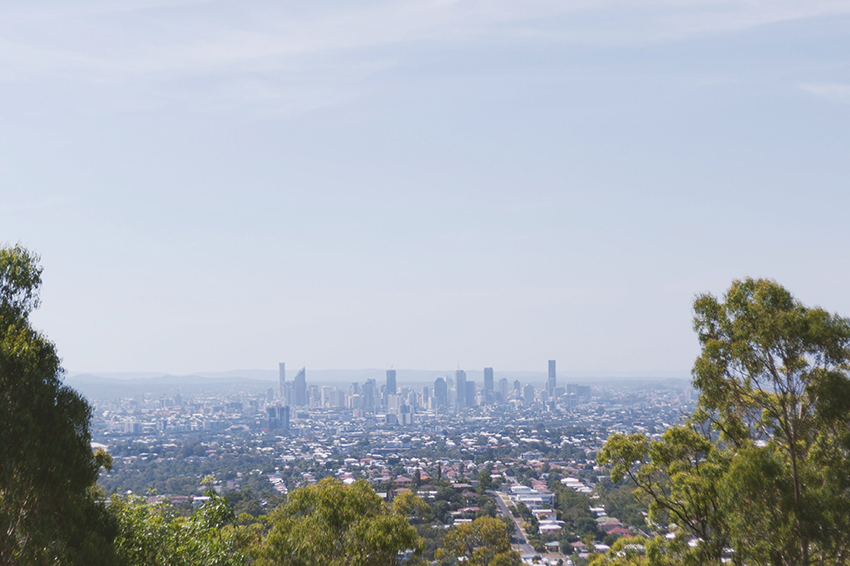 Sold signs are a common sight in Brisbane's suburbs these days as an increasing number of properties go under the hammer.
The market has remained relatively resilient in the face of ongoing pressures despite consumer confidence taking a battering in the state.
Property sales are up as much as 20 per cent in the year to July 2020 with prices remaining steady, slipping less than one per cent since the start of the year
Liveability, affordability and a strong pipeline of future projects, such as Cross River Rail and Queens's Wharf, have helped bolster Brisbane's reputation as the market to buy.
But in a city with a sprawling footprint, where is the best suburb for your money?
Universal Buyers Agents property expert Simon Clarke said the suburbs of Brisbane are experiencing a surge in demand, likely to drive property prices up over the long term.
"Brisbane is heating up," he said.
New data from Select Residential Property predicts the top five suburbs to watch are Carina Heights, Mount Gravatt, Mansfield, Chapel Hill and Graceville.
Prices are expected to grow as much as 7.3 per cent over the next year and as high as 24 per cent over the next three years.
"We have a lot of buyers coming to us looking for help to secure properties in the suburbs," Mr Clarke said.
"It helps to have someone in your corner to help you navigate the market when it gets competitive like this.
"There are a lot of growth opportunities but it can pay to have an expert to ensure you're making the right choice for your investment in the short, medium and long term."