Posted On : July 10, 2019
All you need to know about Off-Market Property

Have you ever wondered what off-market property entails? If not, then you may be missing out on valuable information regarding off-market opportunities.
First things first, off-market properties provide a good platform for property buyers and sellers to acquire or dispose of their properties without involving public advertising or the usual marketing strategies used in promoting sales.
Unlike the traditional ways of buying property, off-market property has a completely different approach. Sadly a good percentage of buyers and sellers are not even aware of this option. Instead, they choose the traditional ways without realizing that the ideal property may not be out there on the market. As a newcomer in the game, you could be asking yourself how to access off market property. Here is all you need to know about this option.
What does Off Market Stand for?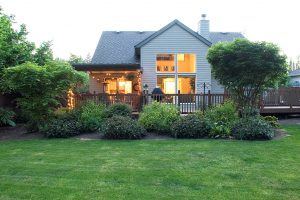 In simpler terms, you can say that off market properties are those that are ready for sale but not listed. In other words, you will not find any information, whether online or advertised, to show you where the property in question is located. In this case, the sellers ensure that the sales of such properties are not disclosed to the public, and that is why they don't advertise them.
To some people, off-market property listings may seem like a bad idea especially for sellers. This is due to the fact that property listings are likely to generate competition in a bid to push the market value for properties.
Meanwhile, different sellers have different reasons that compel them to choose those options that work in their favor. While others may opt for off-market properties, others may decide otherwise as a way of remaining anonymous across the transactions. This is important especially when the transactions are involving high-profile properties, thus the need for privacy.
As a matter of fact, quite a number of homeowners are not always aware of their urge to sell their properties until potential buyers show up with an offer. This shows that buying off-market property is not as simple as some people would like you to think. And that is the main reason finding such properties poses a challenge to many home buyers.
Off-Market Property Approach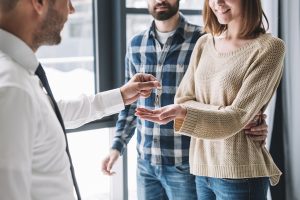 Supposing you are living in a street, suburb or building where a high-priced sale had taken place recently or there are chances of higher interests from home buyers, real estate agents are likely to approach you directly with the aim of offering you another option. This option is actually the off-market property sale.
In such a case, a property agent may have potential buyers in their list who may not have been successful in getting some property to buy on the previous sale. Therefore, the buyers' desperation motivates the agents to find the ideal property in the same area on their behalf. As such, you can take advantage of the buyers' interest and proceed to seal the deal without necessarily advertising or listing your properties for sale.
How Does Off-Market Property Sales Work?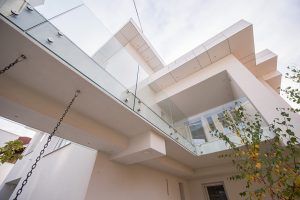 Anyone looking to sell their property off the market, it is prudent that they look for the well-experienced real estate agent to take up the task. This should be good news to you because the whole transaction process will be carried out by the agent of your choice. 
The process will include paperwork for the off-market property sale, which is actually the same as the rest of other processes involved in the sale of the property. This means you will have to sign an agreement between you and your new real estate agent.
The agreement bears details about the property you want to sell, the duration of your agreement, the estimated selling price of the agent, your proposed selling price, advertised price, mode of sale, the nature of the agreement (whether exclusive or non-exclusive), the duration of the settlement, and agent's fees including commission. But before you sign the agreement, it is wise to consult with a solicitor for further guidance.
Immediately after signing the agreement, the agent will arrange for the viewing of your property by the potential buyers. Even though it is not a form of a house inspection, it is upon you to ensure that the buyers are impressed with the state of your property. Just do some tidying up or clearing the clutter and everything else will fall in place for you. Keep in mind that all the transactions should be done in writing just in case of any dispute in the future.

What are the Advantages and Disadvantages of Off-Market Property Sale?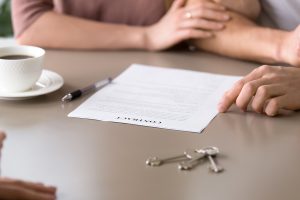 Selling off-market is increasingly becoming a new trend, particularly for high-end properties where homeowners value their privacy in the course of the transaction. And just like any other process, off-market real estate comes with its highs and lows as highlighted below:
Advantages of buying off-market properties
There is less competition when buying property off-market.
Off-market property listings are safe from speculation. Meaning that if no one knows about the transaction that is yet to take place, nobody will be able to talk about it. This is important especially to those who want all their transactions done discreetly. 
Off-market, property sale gives enough time for the entire transaction process.
There are better negotiations which give you more leeway especially when purchasing off market property.
Disadvantages of buying an off-market property
Off market properties can be frustrating for buyers. This is the case because when you buy off-market, you need to be fully aware of the seller withdrawals.
Even if buying off-market property can work for you, on the other hand, it may work against you because sellers can choose to take their time during the transaction process.
While off-market sales promote sellers privacy, as a buyer you will find it difficult to uphold such high levels of privacy in the course of negotiations.
Buying your property off market is extremely difficult given that such properties are not found so easily. Remember these types of properties are not advertised, therefore you will need to do a lot more legwork to find them. A buyers agent can help you with this.
Final Verdict
Buying off-market properties work perfectly well for all types of listings whose owners don't want to go public. The fact that they come with their share of tribulations, off-market property sales can also have some risks. The big upside is getting through the door and having access to a property that no one else does. 
If you would like to know more about Off Market Property, Call us today on 1300 117 561