Posted On : May 17, 2018

Buyers flock to last affordable enclave;
Brisbane
SOUTHERN home buyers are flocking to the last affordable enclave of real estate, Brisbane's property market.
Driven out of the housing market with exorbitant prices in Sydney, an overwhelming number of home buyers are turning their eye to the Sunshine state where prices have remained more stable.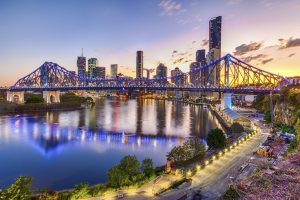 Universal Buyers Agents Director Darren Piper said enquiries from Sydney have doubled in the past six months and the apartment and unit market is in hot demand.
Mr Piper said Sydney buyers are even stepping up to replace foreign buyers and local investors who been hit with negative sentiment around investor loans.
"Sydney buyers see great value in Brisbane, one of the last markets where property prices still afford opportunities to see great returns," Mr Piper said.
"It's not just investors either, a lot of enquires are coming from people who are looking to relocate to make the most of the cheaper cost of living.
"For many who have been battling the Sydney property market, buying property under a million dollars might sound like stuff of fairy tales, but in Brisbane where we have seen a large amount of apartment stock come online it is a reality."
Mr Piper said now is the best time to snap up buying opportunities in the apartment market where buyers can secure property next in the heart of Brisbane for as low as $300k.
"There was a lot of scaremongering around the property market in Brisbane the last couple of years that may have scared a few interstate buyers away," he said.
"But we are seeing those buyers returning in droves. Brisbane has had a consistent and stable housing market in comparison with the intense competition currently driving people out of Sydney's market.
"Apartments have seen a bit uptick and with the right expertise, people are able to take advantage of the opportunities particularly now as we see prices in a lull."
Another telling statistic driving the Brisbane market is also the ratio of median house price to average salary, which is running at as much as six times in Brisbane, according to the latest Demographia report, and as much as 12 times in Sydney.
Recent purchases for interstate investors:
17 Ellen Street, Wood point – Complete pack of townhouses
3/16 Cardross Street, Yeerongpilly – $376,000
208/33 Water street, Fortitude Valley – $362,500
201/28 Northcliffe Terrace, Surfers Paradise – $510,000
To ensure you buy the right property at the right price give our team a call now on 1300 117 561