Posted On : February 25, 2018
When purchasing a property, first home buyers are like deers in the headlights and can very quickly be taken advantage of.
A common trap a buyer often falls into is putting their full trust in real estate agents, forgetting the agents are working for the seller – not the buyer.
Often, a selling agent will sniff out a first home buyer and assume they lack the industry knowledge or the skills to get a better price for their dream home.
And often, they are right.
A buyers agent works with a home buyer to ensure they get their dream home, for the best price possible.
With an extensive knowledge of the property market and expert negotiating skills, a buyers agent is able to leave emotions at the door, often saving the buyers thousands of dollars in the long-run.
Universal Buyers Agents director Darren Piper offers his top five tips to become an expert negotiator.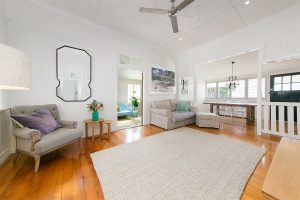 How to negotiate a property purchase like a pro
Don't be afraid to ask for what you want.
"Successful negotiators are assertive and challenge everything – they know that everything is negotiable," Darren says.
"I call this negotiation consciousness. Negotiation consciousness is what makes the difference between negotiators and everybody else on the planet."
Shut up and listen.
"I am amazed by all the people I meet who can't stop talking," Darren says.
"Negotiators are detectives – they ask probing questions and then shut up.
"The other negotiator will tell you everything you need to know – all you have to do is listen."
3. Do your homework.
"This is what detectives do. Gather as much pertinent information prior to your negotiation. What are their needs? What pressures do they feel? What options do they have?
"Doing your homework is vital to successful negotiation. You can't make accurate decisions without understanding the other side's situation.
"The more information you have about the people with whom you are negotiating, the stronger you will be. People who consistently leave money on the table probably fail to do their homework."
Always be willing to walk away.
"If you depend too much on the positive outcome of a negotiation, you lose your ability to say no," Darren says.
"When you say to yourself, 'I will walk if I can't conclude a deal that is satisfactory', the other side can tell that you mean business."
Don't be in a hurry.
"Your patience can be devastating to the other negotiator if they are in a hurry because they start to believe that you are not under pressure to conclude the deal," Darren says.
To learn more about the benefits of a buyers agent, visit www.universalbuyersagents.com.au.
About Universal Buyers Agents
Australian-owned and operated, Universal Buyers Agents is made up of an experienced and passionate team driven to ensure your future is secured financially by investing in blue chip localities. To us, it's not about the transaction today but rather, the ten into the future.
The Universal brand was born as a result of increasing market demand for a service that was not only comprehensive but served the buyer, not the seller. In today's fast paced industry and market competitiveness, making a mistake has increased tenfold, so don't make one. Working with Universal Buyers Agents takes the pressure, risk, and stress off the purchase so we can focus on uncovering and buying the right property, at the right price, every time. Whether you're looking for your first property, a development opportunity, commercial or industrial sites, land and house packages, or investments, we can advise, support, manage, or consult on a level that suits or is required.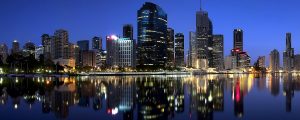 To ensure you buy the right property at the right price give our team a call now on 1300 117 561