Posted On : October 12, 2020
How to Buy In Queensland From Interstate
Avoid hidden traps and buy with confidence from interstate. Local experts Universal Buyers Agents are on your side when buying a home or property in Qld.      
Why a Buyer's Agent Can Help 
BUYING a property can be as stressful and emotional as it gets, but it can be all the more challenging if you're relocating or investing from interstate.
That's why it can help to have a local expert in your corner to make the right purchase.
Universal Buyers Agents are the local property experts for Queensland's property market and represent a large number of interstate and international buyers.
"Interstate buyers make up a big part of you we take care of so we've introduced a lot of processes to help make the experience as pain-free and comfortable as possible," founding director Darren Piper said.
"We deal with clients from right around the country, but see the most buyers from Melbourne and Sydney."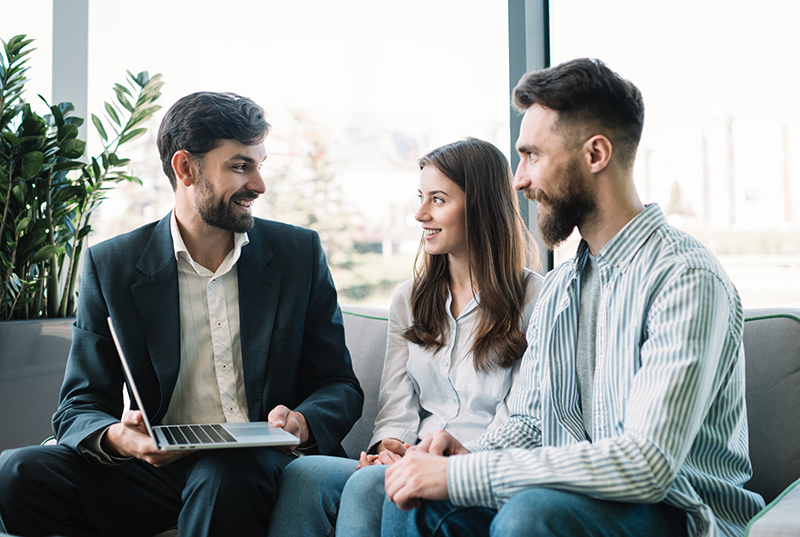 Mr Piper said there are plenty of ways buyers can fall into hidden traps without local knowledge so it can help to have someone in your corner throughout the buying process.
"One of the biggest reasons interstate buyers engage us is the expertise you get from having a local professional on the ground, someone who can access off market property and has the right contacts in place and to streamline the process," he said.
"There are countless stories of buyers who have made a misstep by not understanding the local market and the areas well enough.
"It can be as simple as overpaying, right through to ending up in the wrong area because they didn't understand the distances between landmarks.
"We've heard stories of buyers who didn't understand the traffic between Brisbane and the Gold Coast who came to us only months later to find a new property because they got fed up with the commute.
"Or clients who ended up in suburbs with few public transport connections or lacked the lifestyle they want only to regret it down the track."
Universal Buyers Agents puts extra steps in place to help interstate buyers and can help source and arrange properties to inspect or even FaceTime inspections for interstate clients.
"For us its about providing the right service to make clients feel as comfortable as possible," he said.
"Whether it's someone relocating or someone looking for an investment in South-East Queensland we can work closely with clients to make the buying process as seamless as possible."
Universal Buyers Agents has the largest network of off-market listings in Queensland so buyers can get access to more properties unavailable to the general public.
Universal Buyers Agents offers an experienced and professional buyer's advocacy service for those looking to buy a home or property. Contact us now to find out more information.