Posted On : October 25, 2018
Meet the Business changing the Housing Market
A new generation of property entrepreneurs are transforming the multi-billion dollar industry, to give the power back to buyers.
THE PROPERTY sector affects most Australian's at some point in their lives, but has traditionally been dominated by high-street estate agents and operates in a way that feels confusing and disempowering for those involved.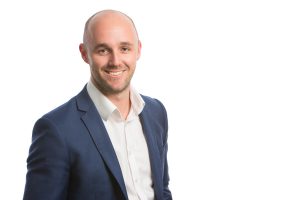 But Universal Buyers Agents property expert Darren Piper is hoping to give the real estate industry a shake up by putting buyers back in the drivers seat giving them an in edge in the competitive housing market.
"Brisbane's median house price hit an all time high in the past year to a record breaking $673,000," Mr Piper said.
"That's a 2.5 per cent increase in the last year alone.
"For sellers that is music to their ears, but for buyers that also puts the dream of owning a home increasingly out of reach for many.
"But wouldn't it be nice if things were reversed and buyers could by in the driving seat?"
Buyers are now doing just that with the help of buyer's agents who secure discounts on properties or identify bargains in the market using their expertise to create a stronger negotiating position on behalf of clients.
Mr Piper said unlike traditional real estate sales where a buyer would handle the search, negotiate and purchase on their own, his business steps in to take care of the heavy lifting and ensure their clients get the best bang for their buck.
"Employing someone to find your dream home, tackle estate agents and fend off other buyers used to be something on the rich could afford, but we're focused on bringing it within reach of all buyers," he said.
Since launching Universal in 2016, Darren has purchased for a mix of investors and owner occupiers across Brisbane & the Gold Coast.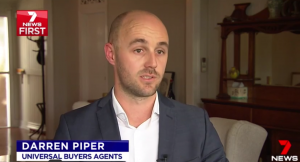 "Buying a property is the biggest purchase most people will make in their life time, we're there to make sure they can get in the market, but do it in a way that they aren't left short changed," he said.
"We also have inside knowledge on off market sales as well giving you an edge over every other buyer in the market.
"I truly do see this business becoming part of the modern home buying process as more buyers become fatigued with the often tedious traditional track."
To ensure you buy the right property at the right price give our team a call now on 1300 117 561