How the Brisbane property market is looking in 2019
Is the Brisbane property market ready for a period of high growth? Should property investors move into this sunshine state after a slowdown in Sydney and Melbourne property markets?
These questions are on the minds of an increasing number of property investors and today, Universal Buyers Agents in Brisbane will help answer these questions.
Following the slowdown of Sydney and Melbourne property markets, many parts of the country are witnessing a fall in property values. However, the Brisbane property market seems to be the prime beneficiary of a slowdown in the country's two important cities. It's gaining pace!
Now, lots of families and downsizers are moving from the southern cities to South East Queensland. No wonder, Queensland has emerged as Australia's most preferred destination for internal migration.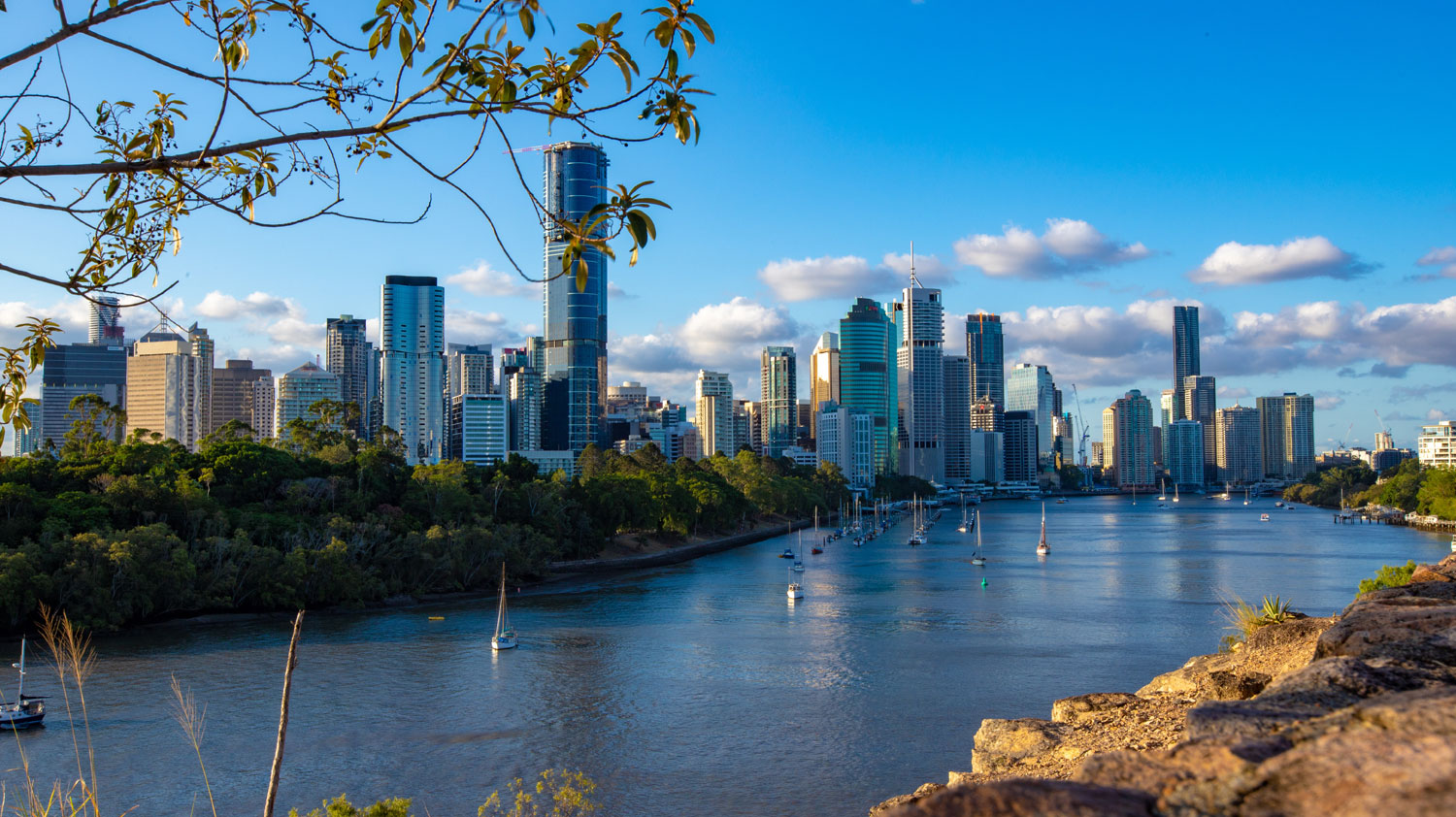 As the economic scenario improves and more jobs are being created in the wake of massive infrastructure spending, a growing number of investors are now on the lookout for opportunities in Brisbane. And there are good reasons for that. The properties are more affordable and the market outlook is positive. Plus, rental yields are relatively higher. BIS Oxford Economics predicts Brisbane to lead the capitals in property prices, with a whopping 13% growth by 2021.
Brisbane is a fabulous city and livability, affordability, and economic prospects are any criteria, Brisbane is definitely a market where you can invest.
True, over the next few years, Brisbane is going to be Australia's best- performing property market. There are some locations in the city that have stronger growth potential and they may prove good long-term investments. However, certain submarkets should be completely avoided.
Information is the key here. Your investment decisions should be based on reliable facts and objective analysis. In this blog, we will try to examine the Brisbane Property Market in all its dimensions so that you can make an informed and sound investment decision.
If you look closely, Brisbane isn't one homogenous property market. It is divided into multiple markets characterized by geographical locations, property types, and price points.
Getting to know the Brisbane Property Market in 2019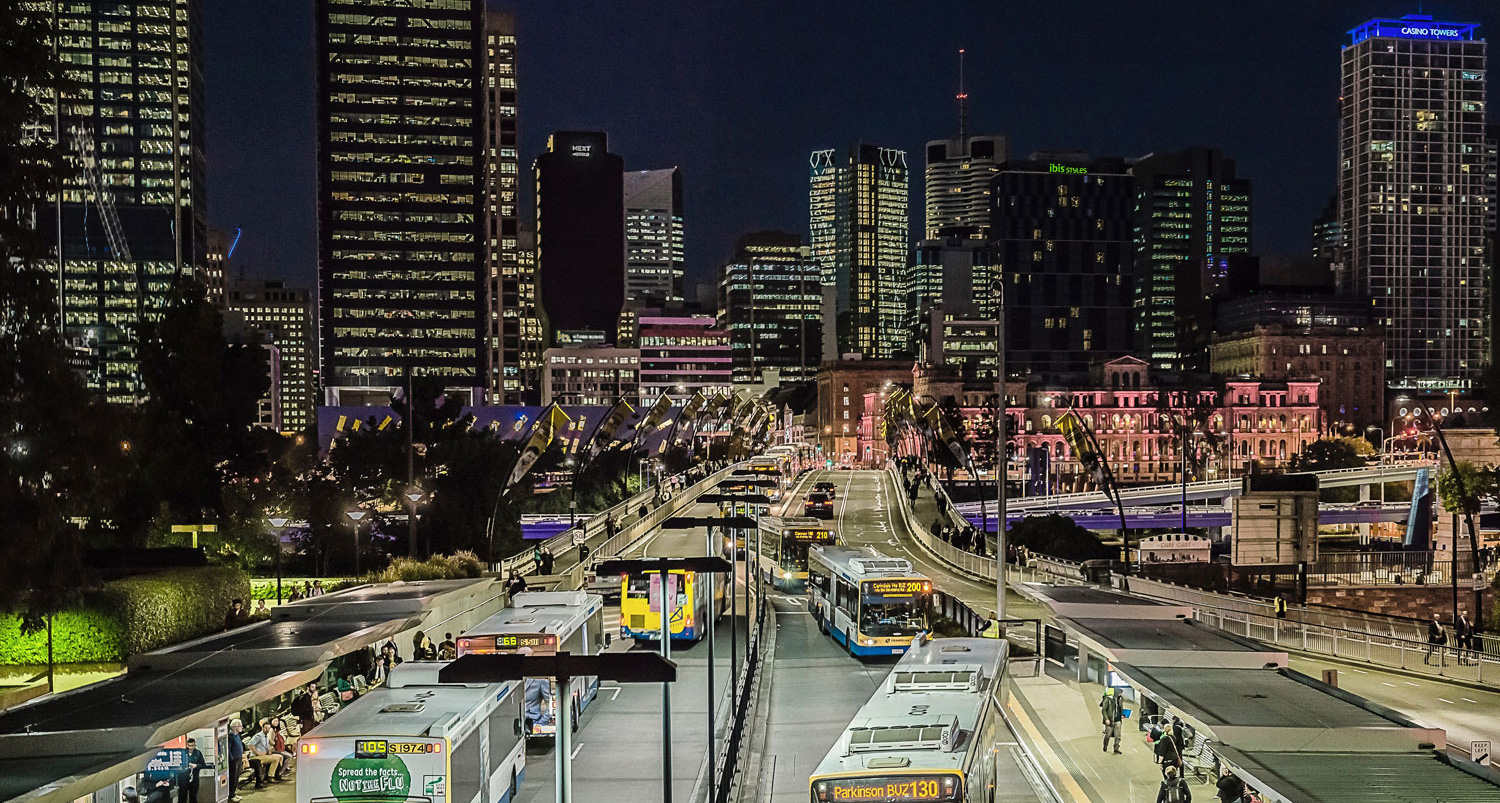 Brisbane Property Market Prices
Brisbane properties are all set for their turn in the sun and those who stand to benefit the most are freed standing, well-located houses, and townhouses.
Over the last year, the Brisbane property market reported flat figures. However, the market is highly fragmented and the sales figures may not truly represent the entire market.
As per CoreLogic, house prices increased 0.1 percent over the last year while apartment prices dropped 0.5 percent in Brisbane. However, freestanding houses close to CBD or in school catchment zones have reported strong growth in value. Many of the properties have in fact reported double-digit growth in value over the past year. This is how a typical property market behaves — some properties underperform while others do exceedingly well.
However, the apartment market remains oversupplied and it can take a while before it picks up. In saying this, the apartment market is going through a correction now and is presenting great buying opportunity, if you know what to look for.
Brisbane's economy is expected to get a major boost from projects like HS Wharf, Queen's Wharf, Cross River Rail, TradeCoast and the second airport runway. Job creation is set to skyrocket off the back of these large infrastructure projects.
Meanwhile, there are a number of factors such as affordability, interstate migration, the return of investors that indicate that the Brisbane property market will see stronger rental yields and capital growth in 2019.
The apartment market has been more sluggish in the face of excessive supply levels. However, unit values have started to pick up recently, perhaps hinting that the rough patch for the Brisbane apartment market is likely over now.
Since the unit construction peaked back in 2016, supply concerns are not a pressing point now.
Premium properties close to CBD or the river in the inner ring areas are much sought after by local upgraders and southern migrants.
This has set off an above average growth in some desirable neighborhoods:
The median house price has gone up significantly in these localities. For example:
Median House Price – figures are approx
Hamilton up 38.5%
Paddington up 15%
Bulimba up 11.3%
Auchenflower up 9.5%
Brisbane's Property Market Trends?
The Brisbane property market is performing well and belies the prevalent gloom in the real estate sector. This is good news in the backdrop of falling listings and cooling southern markets.
The Brisbane housing market has put up admirable resilience in the face of the current slowdown in the property values in major markets across the country. This has been possible because of strong economic fundamentals and a steady population growth that drives demand.
Last year, while some areas under-performed, 68 suburbs repotted growth far higher than the average level of growth. And about a dozen of the properties had double-digit growth in price over the last year.
Brisbane's Rental Yields
As per the SQM data, the rental yield in Queensland is slowly looking up, and that's good news for property investors. The gross rental yield for Brisbane houses was around 4% and for units closer to 5% last year.
Brisbane Capital Growth
For the moment, Brisbane properties are more affordable than those in other two east coast capitals. However, according to CoreLogic forecasts, within two years Brisbane will see one of 10 houses sold fetching over $1 million.
The growth rate for the Brisbane property market is likely to be in the range of 3% to 5% this year. In a 3-year forecast to 2021, BIS Oxford suggests that the Brisbane property market will see the strongest growth across all property markets in the country over the next three years, likely to record a 13% jump in median prices to $620,000.
With its far lower median house prices compared to Sydney and Melbourne and higher rental yields, Brisbane has become an attractive market for interstate property investors.
The lifestyle advantages and local affordability factors have been responsible for driving a strong interstate migration, which grew 50.5% over the previous year. Queensland accounts for 12.7% of the overseas migrants and the interest of foreign investors in the Brisbane property market is growing significantly.
Properties in the city's suburbs that fall in the inner and middle rings offer the most exciting capital growth opportunities in the long term.
Brisbane's Demographics
The population of Greater Brisbane which includes Brisbane, Ipswich, Logan, Redcliffe and Moreton Bay is 2.2 million, which is less than half the population of Sydney or Melbourne.
The population of Queensland is expected to cross seven million while the population of Australia is likely to double by 2055.
The region is famous for its sub-tropical climate, laidback lifestyle, and great weather.
Brisbane's Infrastructure
According to the FY19 Budget, the economic growth rate in Queensland is projected to be 3% in the Financial Year 2019, compared to 2.5% the previous year.
There are many big-ticket projects currently going on around Brisbane, which have started creating jobs besides giving the economy some momentum.
One of such projects is the second runway coming up at Brisbane Airport at a cost of $1.3billion. The project, which is scheduled to be completed by 2020, has already created employment for hundreds of people. By 2035, it is going to create 8,000 new jobs and contribute $5billion to the Brisbane economy.
This airport expansion project will put Brisbane at the center of aviation activities. Its capacity to handle flight movements per hour would increase dramatically. It can become a new gateway for other parts of the country, especially for traffic from Asia. Targeting at opportunities stemming from the Asian Century, there are projects worth $30 billion scattered all around Queensland's coastline.
Brisbane's Economy
Many local experts believe that the Brisbane property prices would not grow anywhere near Sydney or Melbourne unless there is a strong local economy. Brisbane is Queensland's economic engine and with a strong history of infrastructure investment and economic performance.
According to available data, Greater Brisbane's economy expanded rapidly to $135 billion, which is 47.1% of Queensland's total economic output in 2012-13.
Brisbane's Population Growth
According to a report, the population of Greater Brisbane is likely to register a strong growth for the next 10 years during which an average of 62,410 new people will make Greater Brisbane their home.
In 2018, the population growth rate was projected to be 2.3%, which is expected to drop to 2.1% in 2026 and remain steady.
As the new population moves into the city, it will drive up demand for residential properties. Family households, as well as lone person households, are likely to witness the largest increase in demand. Their average annual increase is likely to be 1.8% and 2.5% respectively.
Group households will see the weakest growth rate among all categories of residential properties at 1.4% per year.
Brisbane's Culture
Brisbane has a sub-tropical climate and is famous for its outdoor lifestyle. Its popular culture is characterized by the amazing range of dining options in residential and restaurant zones along the Brisbane River. Brisbane also has a vibrant calendar of cultural events and festivals. The city boasts comprehensive infrastructure for art and culture related events and functions. Exclusive exhibitions, inspiring theatre, local performances, outdoor cinema, street art, art galleries and performance spaces around the city.
Where Should You Start Looking?
Like anywhere else in Australia, the property market in Brisbane will be guided by demographics. People's preferences about the location and the price that they want to pay can determine which property market is going to gain traction.
That's why it is sometimes better to invest in areas where the local income level is higher than the average national income.
In these locations, the local population will have a higher disposable income and they will pay a premium more readily to live in these locations.
Many of such locations are in the inner and middle ring suburbs and they offer great investment opportunities in houses and townhouses.
These suburbs have been outperforming for a longer time and they are likely to at least perform well, while if things are really favorable, they can be star performers as well.
Consider School Zones
It is true that property prices are influenced by the proximity to education catchment zones. In general, these areas have outperformed the market and are expected to continue with their good performance.
Education is a long-term commitment whether you have children already enrolled at the school or you are looking for a school for your children. From the investors' point of view, the investment made in school catchment zones increases the possibility of finding long-term quality tenants.
Inner & Middle Ring Suburbs
Over the long term, suburbs closer to the city center tend to do better than all others.
In general, properties in the vicinity of CBD and the river seem to increase their value faster than those far away from them.
One of the defining changes that have taken place in Australian cities in the last 50 years is gentrification. It has sharply increased the value of suburban properties in the inner- and middle rings.
The gentrification has not been part of any government planning but has resulted from the evolving demographics.
The inner suburb saw gentrification with the exodus of industries, migrants, and workers. Initially, house rent and prices were cheaper here than many other suburbs.
Suburbs on Your Radar
Of course, leading economists are claiming that Brisbane is going to lead the nation in capital growth on properties. However, it is recommended that you do your research well.
Various research agencies predict an 11% to 13% growth for Brisbane until 2021.  This is clear from these predictions that the Brisbane property market is going to experience a phase of high growth in the short term while the rest of the nation is witnessing a slowdown.
Brisbane houses have averaged 5% annual growth in the last five years whereas some of the suburbs have outperformed and are expected to continue with their above average performance.
Entry Level Suburbs
Budgets starting $530,000 – $600,000
Keperra
A majority of the houses are occupied by the owner.
Weekly income has remained above the national average and is further moving up
Healthcare and social are the two most common occupations here. According to Brisbane Government, these two are the fastest growing sectors in Brisbane's economy. As the number of aging population is growing, there is always going to enough work.
A higher level of income and job security means that people will have a more disposable income to spend on their homes, and they will be more comfortable in doing so.
Keperra has a train station and according to a research suburbs close to a railway station witnessed 40% more price appreciation over the last decade.
In the last five years, Keperra has averaged 30% while Brisbane averaged 25%.
Chermside West
Chermside West has similar demographics as Keperra. Here owners occupy almost 80% of the homes. Income level is as high as in Keperra and occupation is also similar.
This suburb is really gentrifying as retirees and social housing is moving out. Younger professionals attracted by Craigslea State School catchment are fast replacing them.
The suburb also has also two hospitals that maintain a steady flow of healthcare professionals in the area. With a steady pace of development, this suburb has every chance to become a satellite city.
While Chermside attracts many investors, we would recommend Chermside West. It has superior school zones, favourable demographics, and higher owner occupier percentage.
Other Noteworthy Entry Level Suburbs
Mitchelton

Stafford Heights

Everton Park
Middle Ring
Budgets starting from $650,000+
Let's start to get closer and there are some good suburbs that sit around 7 km from Brisbane CBD.

Cannon Hill
Weekly incomes have soared dramatically in the last couple of decades in Cannon Hill and we expect this to continue.
Again, it has a higher level of owner-occupier percentage.
Cannon Hill also has good schools in its proximity. It has green spaces, a bus & train line, and easy access to employment hubs.
The trend of low maintenance living is catching up and land is at a premium now.
While Cannon Hill is closer to CBD, this is also going to benefit from Brisbane airport expansion as its closet southern suburb.
The average growth rate in this suburb has been 30% over the last five years.
Other Middle Ring Suburbs
Holland Park

Toowong

Tarragindi

Kedron
Ashgrove
Budgets starting from $800,000+
Ashgrove is one of those few suburbs that lie within the 5 km ring of CBD yet the property prices here do not compete with Sydney or Melbourne as may be the case with other suburbs within this periphery.
Ashgrove lies at a distance of around 4 km from Brisbane CBD and is a popular family suburb.
The income level here is twice the national average and the demographics are also very strong with a higher concentration of working professionals.
The suburb has some of Brisbane's best schools along its streets.
The area is well laid out and is characterized by walking paths, green spaces, larger character homes, and a leafy, green feel about the place.
It has easy access to lifestyle precincts and shops with a higher level of walkability. In the last five years, it has witnessed an average growth of 36%. This suburb is likely to continue in high demand.

Other Inner Ring Suburbs
Auchenflower

Bardon

Wilston

Various studies have identified Brisbane as the property market that will lead the nation in capital growth in the shorter term.
While there are enough options available for all kinds of budgets, it will help to study the complete picture of the suburb, including the intricacies.
Even in seemingly good suburbs, some streets or pockets may have issues that you may not know unless you dig deeper.
The ground knowledge coupled with research about the location may throw up some facts that may be better to know before you make the investment.
Alternatively, if your location turns out to be good, you can expect above average capital growth and can set yourself for the next stage of the property cycle.
Brisbane Property Market Oversupply
In recent years, off the plan units were built in large numbers in Brisbane. The supply of apartments in CBD and inner ring outstripped demand. Another 15,000 apartments are expected to enter the market next year. In view of the oversupply, Brisbane's apartment market offers little prospect of rental growth or capital growth in the very short term.
According to industry sources, the inner city precincts have as many as 19,800 new apartments on offer. It is not surprising that investors putting in their money in some off the plan units may have to wait for a decade for any appreciable capital growth.
Buy below Intrinsic Value
Generally speaking, off-the-plan and new properties come with a premium price tag. You should try to identify the right property and at a good price, not a cheap property that you can find in secondary locations.
Such properties may have a queer appearance or something not so great about it. But they may have a superior location and a strong built.
Properties in middle-ring suburbs often have strong structures and they are built on a land size of up to 600 square meters.
Manufacture Capital Growth
A great investment option is one that gives you the freedom to add value to the property by renovation, refurbishment, and redevelopment. This way, the capital growth on the property can be manufactured and enhanced. Try to identify a property where there is some scope of manufacturing capital growth.
So where do we go from here?
The picture looks perfectly clear.
The Brisbane property market looks set for a period of high growth. It is more affordable, the economy is improving, new infrastructures are coming up pretty fast, and the increasing population is likely to keep the demand in a growth trajectory.
Your most serious challenge could be to find the right property. We hope this blog has made the picture a litter clearer to you.
However, you can contact us and have a chat with us. With our expertise in the Brisbane property market, we would be able to help you throughout your home buying process.
Call Universal Buyers Agents Today on 1300 117 761 or email us at enquiry@universalbuyersagents.com.au