Posted On : October 22, 2020
Biggest Mistakes First Home Buyers Make And How To Avoid Them
Buy property without remorse and avoid the 8 common mistakes almost all first home buyers make with the help of Universal Buyers Agents.
First Home Buyers Urged to Look Before They Leap Onto Property Ladder
BUYING property will be the most significant spend of your life and will either have you sitting pretty on the property ladder or steer your finances towards some pain.
If it's your first home, chances are you have little to no experience in the world of real estate so the margin for error can be even greater.
That's where the help of an expert can help.
"A lot of the pain points for first home buyers are not knowing the process, not knowing the area they are buying in, fear of overpaying, not wanting to deal with agents and not knowing what due diligence to do," Universal Buyers Agent property expert Darren Piper said.
"A lot of the first home buyers we deal with tick some of those boxes, if not all.
"But we're here to streamline the process to make sure you buy well, save your time, save your money and get the right result that fits your brief and your strategy."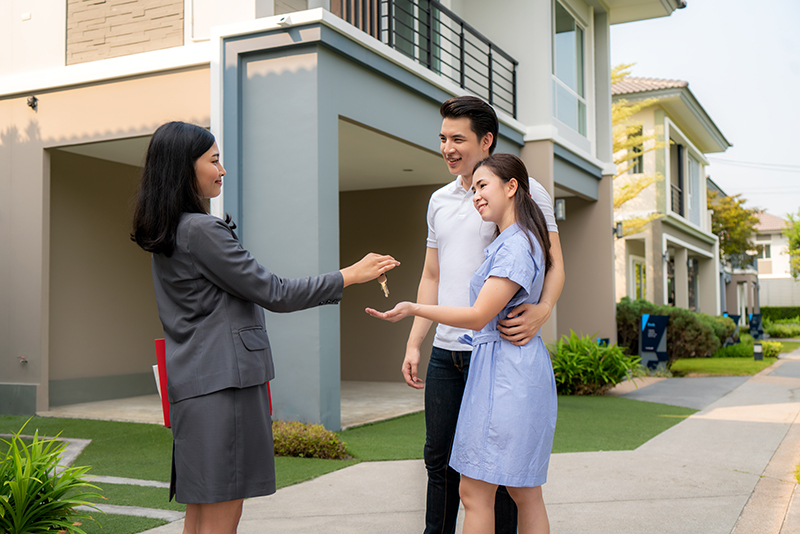 8 of the Most Common First Home Buyer Mistakes to Avoid:
Not getting pre-approval.  It's important to know exactly how much you have to spend, what your mortgage options look like and what your monthly repayments are likely to be before you start the buying process.
Not knowing the area. Buyer's agent can offer insight into the area you're buying in. They will handle the heavy lifting researching, evaluating and performing due diligence on opportunities or issues in your chosen area.
Only using online platforms to search for property. As much as 30% of properties are sold off the market, so you won't find them listed online on platforms such as Realestate.com.au or Domain. Buyers' agents have a network of off-market properties not available to the general public.
Not including conditions in your offer. Homebuyers should always include conditions to their offer including subject to financial approval, building and pest inspections.
Underestimating additional costs. First home buyers often fall into the trap of not factoring in costs such as conveyancing, building and pest inspections, stamp duty, lenders mortgage insurance, moving costs and solicitors. A buyer's agent can help connect you to the right partners to make this process easier.
Getting too emotional. It's natural to fall in love with a property but don't let your emotions get the better of you. A buyer's agent can help to logically determine the pros and cons of your property and its long-term potential.
Overpaying. It's important to do your research or employ the help of an expert to determine the true value of a property. What have previous properties sold for in the area, what issues need to be fixed, is the asking price fair?
Auction paralysis. Auctions can be daunting, especially if it's your first time. The process is very different to a typical sale so you need to come ready to commit. A buyer's agent can handle the bidding process so you can walk away with your dream home.
Universal Buyers Agents offers an experienced and professional buyer's advocacy service for those looking to buy a home or property. Contact us now to find out more information.