Posted On : April 12, 2018
The Best Time to Buy Units is Now!
Buyers have been warned not to give into scaremongering claims of an "overcooked" apartment market as property experts insist now is the best time to buy.
Following fresh revelations that more than 20 per cent of apartments in inner Brisbane are sitting empty, according to a new BIS Oxford economics report, property solutions expert Selena Corness from Universal Buyers Agents said with prices at a new time low now is the time for opportunistic buyers to strike.
"Now is absolutely the time to buy and diversify your portfolio," Ms Corness said.
"In the past 18 months there have been a lot of new residential multi-storey unit complexes completed within a 2km radius of Brisbane CBD.
"This has flooded the market and pushed prices down.
"Unfortunately this had led to buyers panicking and pulling back on investing in this market segment. But the reality is they're scared and confused because now is a buyer's market for units in Brisbane it's the first time in years where you can get prime real estate close to the city at an affordable price."
Ms Corness said buyers only need as little as $300k as a pre-approved loan to invest in a unit in one of Brisbane's $2m+ home markets such as New Farm and Teneriffe, a dream that would have been out of reach only five years ago.
"Not too long ago living in these inner city locations would have been a dream for most buyers but now prices are at the bottom end of the market it's a dream that can become a reality," she said.
"We know that prices will not continue to stay this low so there is a lot of opportunity to make smart investments that will create great returns in the long term."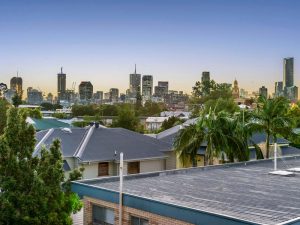 Brisbane unit development Belise apartments in Fortitude Valley have slashed prices by nearly 25 per cent in an effort to move the last of its units.
The largest price reduction was for the last two-bedroom, two-bathroom unit, down from $632,000 to $475,000
Ms Corness said for buyers this is the perfect example of how much growth is left in the market when prices eventually return to equilibrium.
But she does warn that such bargains are complicated to find and buyers should seek the advice of buying agents to ensure they are really getting a good deal.
"We look for things like historical sales data for the unit complex to see how it has performed during other market downturns," she said.
"If you have $600k to invest in the Brisbane property market my recommendation would be to split it and buy two units in different buildings aiming for an immediate minimum gross rental yield of 5.5%"
She said a number of interstate buyers are realising the opportunities and have reached out to buying agents to explore investment.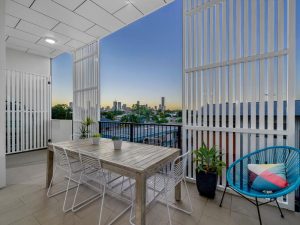 "By buying smart and taking advantage of the market buyers are really in the drivers seat.
"It's a real glass half full view – you could choose to see the doom and gloom side of the market and see it as half empty or appreciate it for what it is as a buyer – an opportunity."
Please call us on 1300 117 561 or Click Here for further information on how we can help you buy your dream unit!