Posted On : October 11, 2018
If sellers have agents, why can't buyers?
Meet Darren Piper  – The buyer's agent changing the way property is purchased!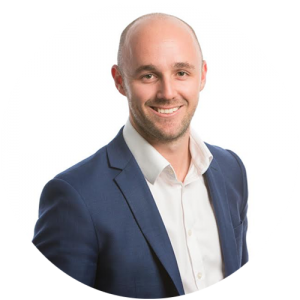 Employing someone to find your dream home, tackle estate agents and fend off other buyers used to be something only the rich could afford. But the director of Universal Buyers Agents Darren Piper has redeveloped the property agent market bringing it within reach of all buyers.
Since launching the Universal brand in 2016, Darren and his team of highly qualified Brisbane buyers agents have disrupted the status quo by working exclusively for buyers. Using his insider knowledge of the Queensland property market, Darren has purchased $30 million in real estate for a mix of investors and owner-occupiers.
In a fiercely competitive property market, Darren manages every aspect of the buying process including auction bidding, assessing, inspections, negotiations, settlement and managing assets long term. Unlike traditional estate agents, Darren represents the interests of buyers to ensure they are getting the best deal possible. Universal Buyers Agents has grown 25% per cent year on year as more and more property buyers look for a helping hand, saving them money, time and effort.
Darren has a range of services which offer unique insider knowledge, off-market property listings, buying and banking advice and tailored assistance navigating the market for first home buyers.
For more information please call Darren directly on 0423 853 771.
To ensure you buy the right property at the right price give our team a call now on 1300 117 561