Top Tips From Property Buying Experts to Avoid Mistakes
Property experts Universal Buyers Agents warn buyers are falling into common purchasing traps leading to overpayment, bad investments and hidden costs.
UBA Property expert Darren Piper said buying property can be an exciting time but can also be overwhelming especially for those new to the market.
He said many buyers fall into the most common trap of letting their emotions get the better of their decision making by "falling in love" with a property.
"While this is great in your private life, falling madly in love with a home and becoming emotionally invested can be a problem," Mr Piper said.
"Once a buyer starts making decisions with their heart instead of their head, that's when they pay too much for a property, overlook important issues and desperation kicks in, clouding judgment."
"This is where the help of an impartial expert can help you make a decision with a level head."
Buyers are also being caught out paying too much for property because they are talked into buying above their budget and failing to do their research about the home and surrounding area.
"It's all too easy to extend your price range a little if your perfect home is just a few thousand above your limit," he said.
"But being talked into buying a home outside your price range could derail your finances and leave you vulnerable to potential financial shocks including interest rate rises and market downturns.
"You may also find what you think is your perfect home but failing to research the area is a big mistake."
He said getting to know the neighbourhood buyers are potentially going to spend the next 10 years of their life in is crucial.
"Research nearby schools find out about any current or future developments, public transport and check out the local crime rates," he said.
Failing to prepare finances before buyers start looking was another common mistake leading to some buyers failing to secure finance and losing their dream home starting the process again.
Mr Piper said many buyers also underestimate the cost of buying a house that online mortgage calculators don't factor in.
"There are more costs involved in purchasing property than just the property itself," he said.
"There is the cost of building and pest inspections, insurance, conveyancing, stamp duty, transfer fees and moving costs.
"Engaging with a buyers agent can help you navigate these common mistakes and lean on our expertise to ensure you get the best deal for the long term.
Demand For Buyers Agents Rise As Buyers Navigate Changing Housing Market
"Think you need a buyers agent? Read this article to find out why demand for buyers' agents rise as buyers navigate changing housing market."
The property sector is undergoing rapid change in a post-COVID-19 world, leading to a rise in demand for buyers' agents, according to industry experts.
Brisbane based Universal Buyers Agents has seen a double-digit increase in the number of enquiries from buyers looking for support to navigate changes to lending, limited housing stock and advice on market opportunities.
UBA property expert Darren Piper said buyers' agents can save clients tens of thousands of dollars on property purchases and steer them out of danger in an uncertain market.
"Even before COVID-19 we were seeing more and more buyers reaching out and saying; we need help, we can't do this alone anymore," he said.
"Engaging a buyers agent puts buyers back in the driver's seat giving them an edge in the increasingly competitive property market.
"We do all the heavy lifting from finding the property, research on the area, financial opportunities and navigating the buying process with real estate agents, brokers and auctioneers."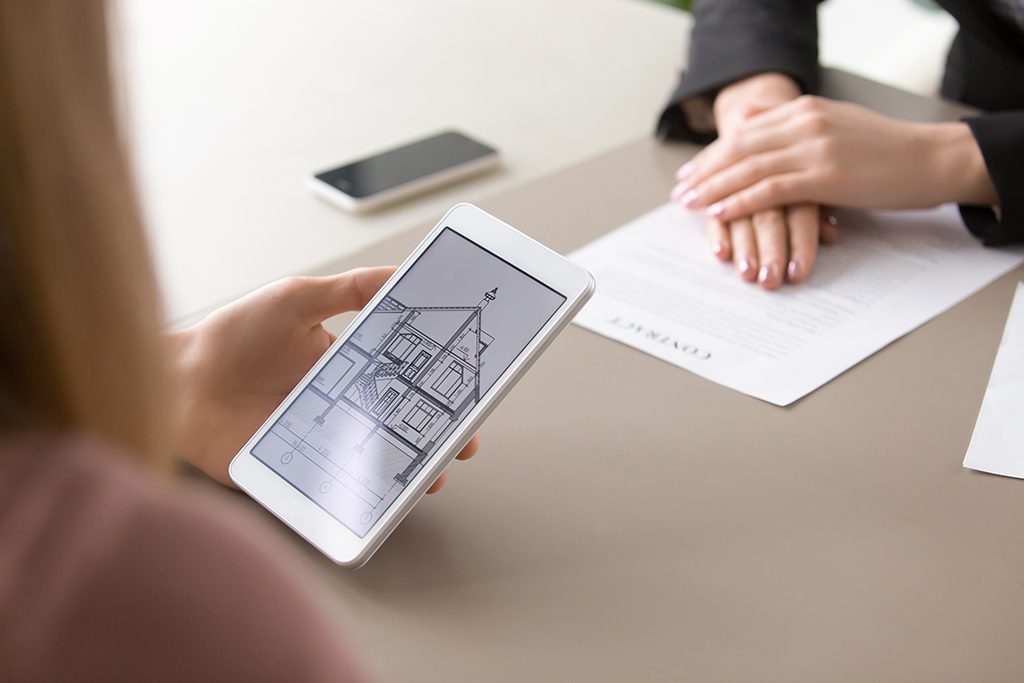 Buyers agents also have access to off-market, premarket and post-market stock most property hunters don't have access to.
Although house prices have held steady amid the COVID-19 lockdown, stock levels have dropped as homeowners opt to stay in a holding pattern until later in the year when JobKeeper is forecast to end.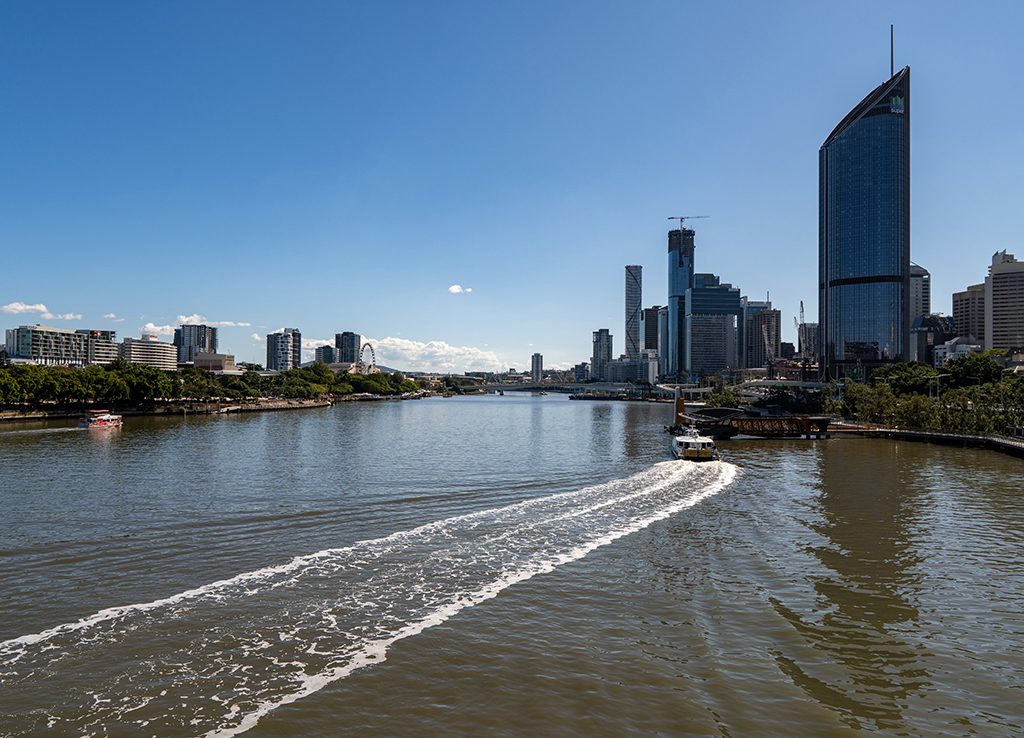 According to Domain, new listings in Brisbane dropped 25% in the period April 27 to May 24 compared to the previous year.
"For those who are eager to buy and snap up property it can be challenging to find the right opportunity with listings taking a dip," Mr Piper said.
"But there is plenty of off-market and distressed sales to be found with the right buyer's agent and buyers are starting to see the value in reaching out for the help of an expert."
He said since lenders had changed their processes for approval and earmarked some suburbs for additional review, clients had leaned on the advice and expertise of UBA's team of agents to secure the best buying opportunities.
Mr Piper said he expects demand for buyers agents to continue to rise as time-poor professionals, investors and first-home buyers looking for an edge in the market.
6 of the Best Auction Techniques to Land your Dream Home
Thinking of Bidding at Auction? Keep reading to find out 6 valuable techniques to make your next Auction Bidding experience a success!
Controlling your body language, being aware of auctioneer's trickery and managing your bidding pace can help lead to success in auctions, says property expert Universal Buyers Agents.
UBA property expert Darren Piper said auctions can be an intimidating minefield for buyers and can lead to overpayment or disappointment if you fail to stick to a strategy.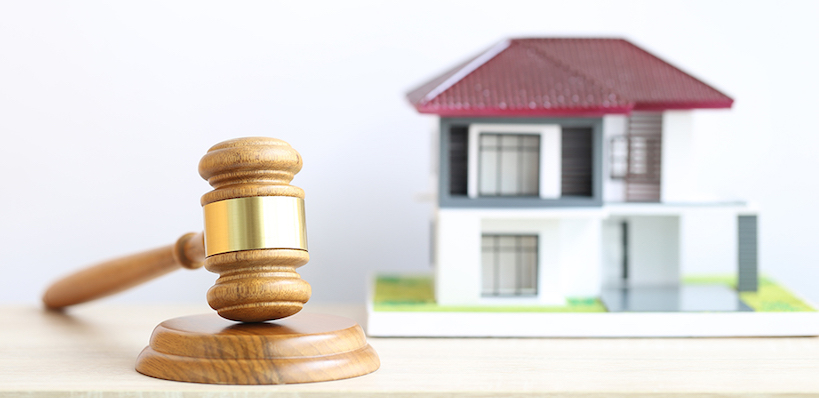 "Buying your dream home in certain high demand areas may only be possible via an auction," Mr Piper said.
"But it can often drive up the price by introducing competition and urgency to the buying process.
"Bidding at auctions is a skill you should spend some learning before you dive in or engage the help of a buyer's agent to take control of the process for you."
First and foremost, he recommends buyers start the bidding prepared as it does not follow the "offer and acceptance" method of a normal sale.
"The normal buying method allows you to do your research after the acceptance of your offer and before the signing of the property transaction contract," Mr Piper said.
"This is not the case for an auction, you need to gather all the information you need before you enter the auction.
"You should also never run late for an auction; we've seen countless examples of buyers who arrived late only to find their preferred property had sold and even at prices well below their limit.
He recommends arriving early to register and position yourself smartly in the area, scan other bidders and determine their number.
Cooling off periods often don't apply at auctions as well so buyers must be prepared to follow through on their bid at the fall of the hammer.
"You should always bid within an amount you can commit to," Mr Piper said.
"That's why you should always come to the auction knowing exactly what your budget is. A good trick is to set the maximum amount you can spend above a round number, if you decided that $900,000 is your upper limit, consider whether you could stretch to $904,000, this could help you win over bidders who have the same as your initial upper limit."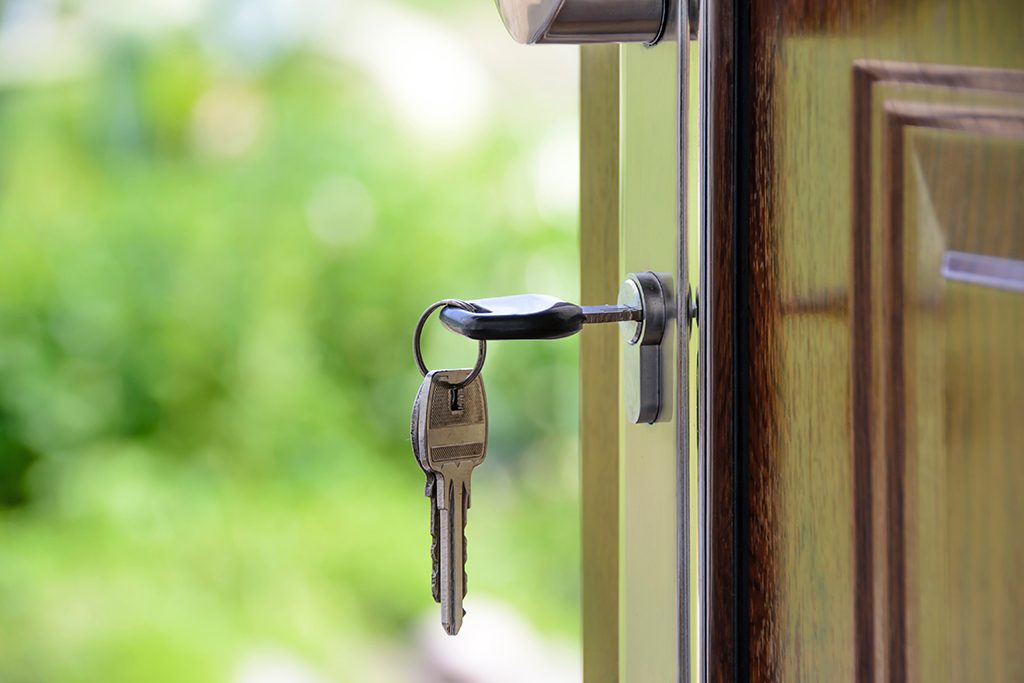 Mr Piper also recommends controlling the bidding pace by slowing down and proceeding in smaller increments.
"Place your bid early on, as it allows you leeway to set the pace. You may also psychologically influence other bidders to continue in $5,000 increments, instead of $10,000, which is the average bidding increment at real estate auctions," he said.
"You can also slow the pace by giving the auctioneers a hard time adding up the amounts before calling out the next bid, give your bids odd numbers that take a few more seconds to add up."
Auctioneers also use several tricks including a keen eye for body language which can give a buyer's intent away.
"Do your research beforehand, it makes it easier not to get caught up in emotion that can easily be read."
Finally, he recommends if the process is too stressful or needs an expert eye, buyers should engage help from a buyer's agent to ensure they get the best deal.
Property Prices After the Coronavirus
Historical economic recoveries have shown a steep rise in property prices in Australia. The property market has always been the first sector experiencing rising prices after an economic crisis, says Darren Piper from Universal Buyers Agents. "If we learned one thing from historical economic downturns, it is the quick recovery of the real estate market." Residents from Australia know very well how important a nice home is. After an economic crisis, people turn to basic needs first. Which explains the frontrunner role of the real estate market during economic recovery periods. 
He further states, "During the global financial crisis Australia was a worldwide exception to avoid a recession, but nevertheless the real estate market experienced fast-rising prices between 2008 and 2010 during the aftermath of the global crisis." 
Upper-class areas are expected to see the first and sharpest rise in property prices. These areas are commonly perceived as the most valuable and thus safest investments. The shrewd investors will be fast to target cheaper locations that have a lot of growth potential. If you want to secure a bargain before the crowd becomes interesting again in this type of real estate, you will have to be very quick, which means taking more risks as well. 
How to make the most of the upcoming recovery?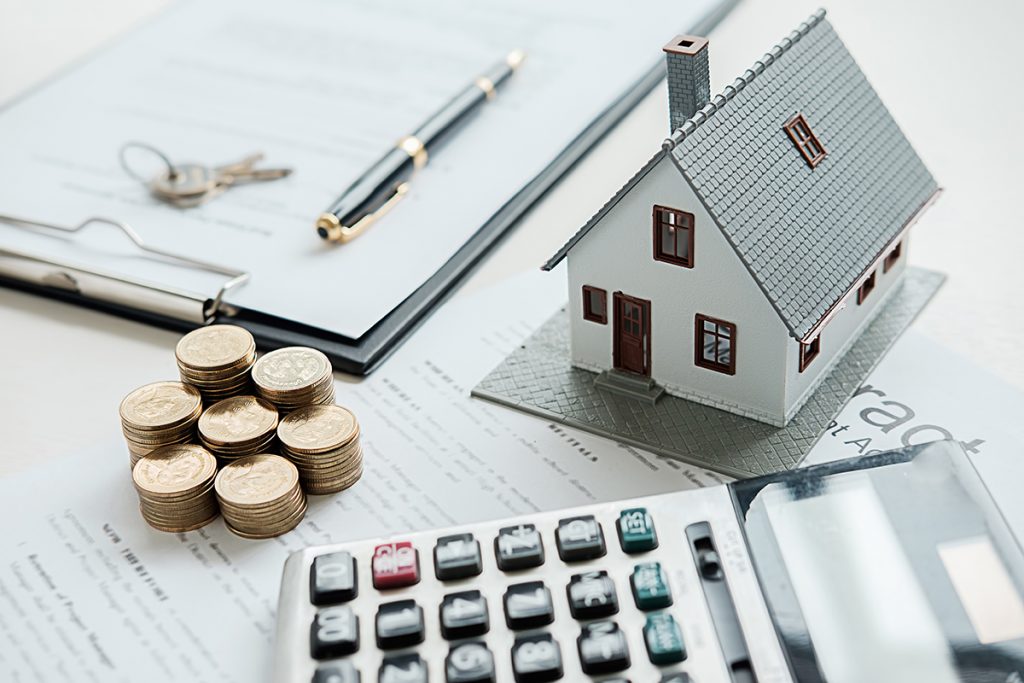 One of the upsides of the coronavirus is the predictability of the epidemic. When you take action before the whole nation starts to look for opportunities is the best moment. But above all else make your own analysis and decisions without waiting for the crowd, to secure the best investment opportunities. 
Governments around the world including the Australian government will implement emergency and startup packages to recover the trust of its people in the economy. Further boosting the confidence of Australian residents and investors to invest again in the real estate market, driving the prices up. Regional capitals have always seen sharp increasing prices before more rural areas start to become more expensive. 
"Of course, no crisis is exactly the same but we learned from the global financial crisis and international coordination has never been so smooth before," said Darren Piper from Universal Buyers Agents. "The predictability, international coordination and time schedule of the Coronavirus will boost investor confidence once the country opens up again," he says. 29 years ago Australia experienced its last recession. When the recession ended in 1993 all the residential areas in regional capitals grew in value along with residential areas outside of the regional capitals. 
How sharp will the price increase be after the Coronavirus is over?
No one can exactly predict how sharp the increase will be but there are several factors to have an effect on it.
The deeper the real estate market plunges, the steeper the rise will be when it bounces back. How long will it take before the country opens up again? How much stimulus the government will inject to instill investor confidence again. If many people will lose their job it might take longer before they feel confident again to invest. 
No matter how sharp the price increase will be, that we will experience a price hike is almost certain. Just the sharpness and exact timing are not known yet.
If you would like to know more about the property market and our Buyers Agent service, Call us today on 1300 117 561
Coronavirus & The Brisbane Property Market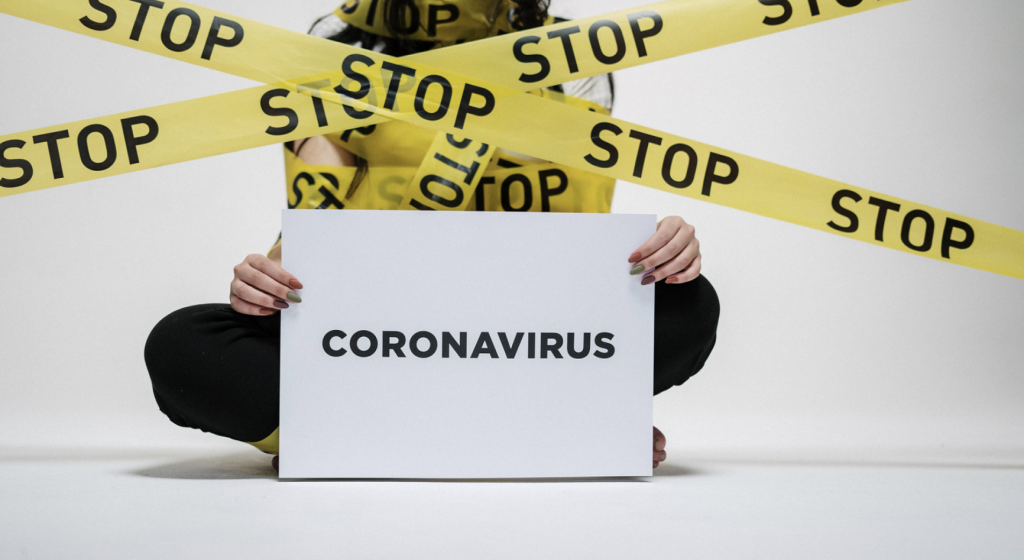 If you're anything like me, you're likely wondering how long the virus will hang around and how it will have an impact on the property market, if at all. I've outlined my thoughts below.
The outbreak has impacted significant aspects of everyday lives including travel, work, entertainment such as sporting events, concerts and festivals cancelled, education and school closures, economy, financial markets and fears of a recession.
So… what does that mean for people who have been thinking of buying real estate?
Well, despite the fact that the share market has crashed, the property market stands to make exponential gains.
Right now we have a perfect storm of economic events which are driving property prices up and will continue to do so over the short, medium and long term.
Building approval rates are at their lowest rates in over a decade and have been that way since 2018
We've had the largest population growth in the OECD for years, growing at a rate of around 400,000 people per year
The cost of debt is less now that it ever has been, which means more people can borrow more money at a lower cost – and it's possibly about to get even cheaper
First home buyer scheme has kicked in, meaning lots of new entrants into the market
Share market volatility is causing more people to want to transfer their wealth into real estate
All of this is creating an increase in demand for property, with a limited supply, not to mention another rate cut strongly tipped for next month.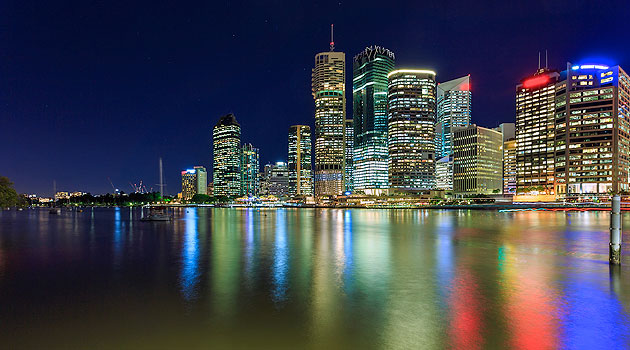 Of course, it is quite apparent that we're going to experience some turbulence over these coming months. We may very well see a small dip in house prices in some parts of the country… but remember, our property markets are underwritten by the fact that around 70% of all property owners are homeowners.
The fundamentals are just too strong for this to fail in any meaningful way. Furthermore, any slight dip we see in property prices will be followed by a steep and sustained rebound in my opinion.
So, if you were to ask me, is this a good time to buy property?
I'd say that this is a once in a decade opportunity. I believe we are, right now, at the beginning of an upcycle which will last for the next couple of years and those who have the resilience to seize the opportunity will see great levels of personal wealth advancement.
This truly is a time where Warren Buffet's classic catch cry rings true: "Be fearful when others are greedy and be greedy when others are fearful." It is well documented that the greatest fortunes have been made off the back of market uncertainties, when those astute enough to see opportunity, were also brave enough to go and seize it.
These are truly the times that the most entrepreneurial will advance, and those who live a life of fear will stagnate.
The Ins and Outs of Understanding the Term 'Off-Market'
If you're currently on the hunt for your forever home, an investment property or a DIY house project, you've probably heard the term 'off-market' thrown around whilst on your property pursuit. When hearing this term, you either know exactly what it means or when used in conversation, you politely nod your head and pretended to understand what this 'property talk' is all about. 
Whether you're a first home buyer or a savvy investor, you'll come across this phrase a lot throughout your property endeavours. Wrapping your head around what off-market properties are, why people sell off-market and why people buy off-market is an excellent step to ensuring you find the right property for you. 
What is Selling Off-Market? 
According to realestate.com.au, an off-market sale is a term used to define a property that is selling or has already been sold without any public advertising. This term is often associated with a property that needs an immediate sale, where the sale is often more important than the sold price, but this isn't always the case. 
Why do people sell off-market? 
To clarify some reasons as to why selected vendors sell off-market, we asked the Director of Universal Buyers Agents, Darren Piper for his expert understanding on the matter. 
"People sell off-market for a number of reasons," he said. 
"These can range from vendors not wanting to pay for advertising or marketing money to promote the property, to some vendors being extremely private people that don't want the world to know that they are selling or have 50 people come through their home," he said. 
"Other times, it's as simple as some vendors wanting a quick sale to ensure they don't have to deal with the emotional stress of putting their house on the market."
Why do buyers like buying off-market? 
Darren Piper further explained that selling off-market does not only benefit the vendor, but many buyers are starting to seek off-market properties to avoid competition and negotiation. 
"When buying off-market, there is very little competition given that the property isn't being promoted online through platforms such as social media, realestate.com.au or Domain," he said.
"Given that there is usually a lot less people looking at an off-market property, it is likely that you can purchase better due to the lack of competition," he said. 
"Another excellent benefit of buying off-market is that the buyer can take their time with negotiating, which ultimately allows the buyer to come to their decision happily and without pressure." 
How do I find off-market properties?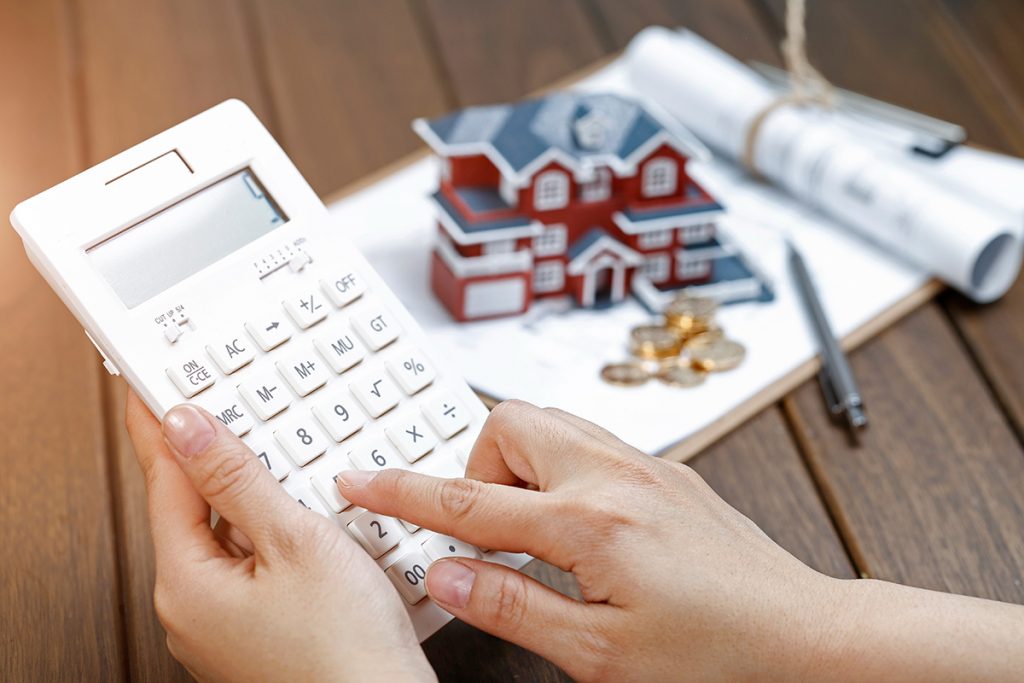 Finding off-market properties can take a little bit longer than your standard property search, but it's worth it if you want to avoid competition and tedious negotiation. An excellent way to find the perfect off-market property for you is to get in contact with Universal Buyers Agents. Universal have access to a range of incredible off-market properties and will happily take the stress out of the buying process. 
So now that you have you head around all things off-market, contact Universal Buyers Agents today to find the right off-market property for you.