How Emotion Can Hurt Your Property Purchase
Common buying mistakes and how to make the right decisions for your property purchase.
Allowing emotions to get involved can lead to overpaying
WHETHER you're buying a dream home or an investment property there's a chance you could be making the same mistake many buyers have been making for decades; falling in love.
While a property purchase can trigger some big feelings, Universal Buyers Agent property expert Darren Piper warns "too many emotions could cost you."
"Working in the real estate industry, we see it all the time, the way the buyers' eyes light up, the spring in their step or the audible gushing over a property they've fallen in love with," Mr Piper said.
"Just like in life, sometimes falling in love can cloud your judgment and you might end up overlooking flaws or paying too much.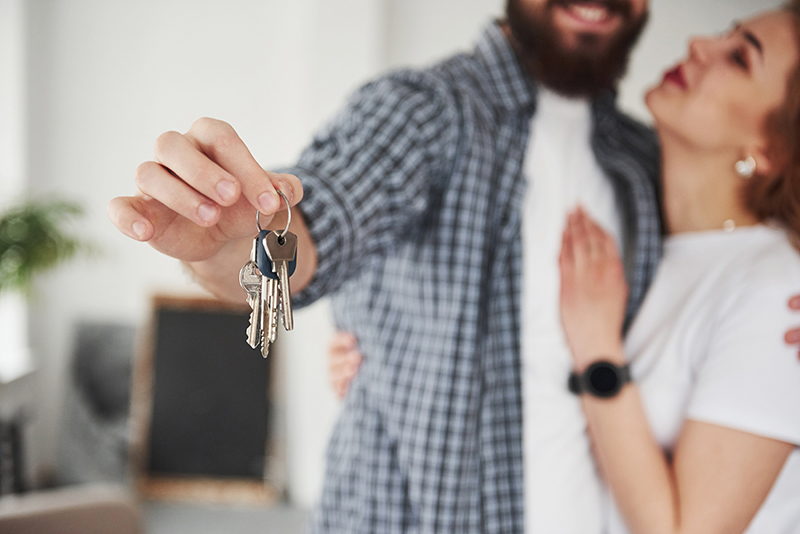 While falling in love is understandable, Mr Piper said it should be avoided or at the very least buyer's should engage a third party expert, such as a buyer's agent, for a more level headed decision.
"Listening to your heart rather than your head is a common mistake," he said.
"It may mean you don't negotiate as hard because of you're afraid of losing the property, over extending your budget or overlooking issues which could cost you down the line."
Mr Piper encourages buyers to be realistic about what they can afford, pick a spending limit and stick to it.
He also recommends buyers do their homework on the surrounding area, not just the property itself, to identify any developments, major public works projects or neighbourhood issues.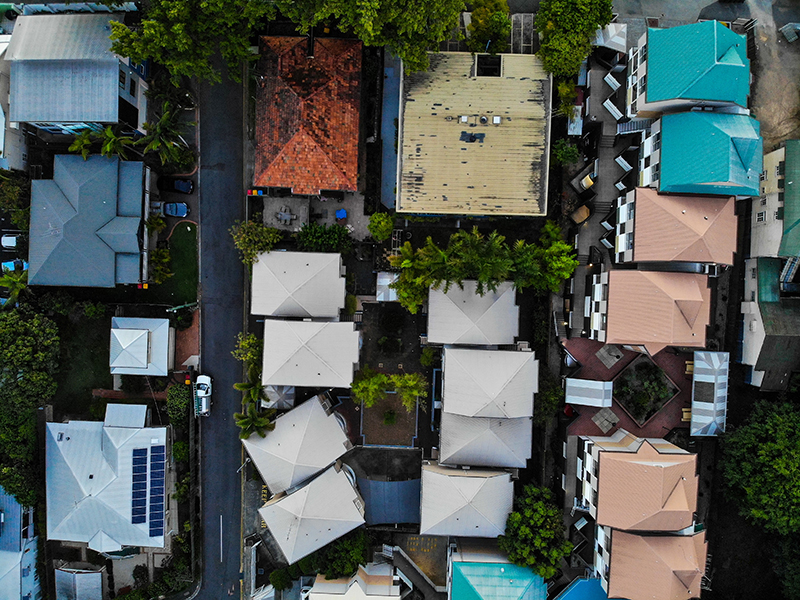 "We also recommend bringing in building inspectors early to identify issues and have them costed up so you know what you're up for, rather than downplaying flaws and finding out that slanted deck you thought was a minor hiccup could be a $200,000 fix."
If you still can't help but get a little too excited about a property, Mr Piper recommends calling in a third party to do a thorough evaluation and due diligence.
"If you're emotionally invested you may not approach a negotiation in the right way," he said.
"That's when using a buyer's agent can be great, we can come in free from emotion and negotiate hard on your behalf so you get the right property at the right price and don't overpay out of desperation."
Universal Buyers Agents offers an experienced and professional buyer's advocacy service for those looking to buy a home or property. Contact us now to find out more information.
Are Buyer's Agents Worth The Money?
Find your dream property faster, for a better price, and less stress with the help of a Buyer's Agent
The benefits of using a buyer's agent for a property purchase   
A GOOD buyer's agent can save time, money, and stress, but are they worth the money?
"It's a common question we're asked," Universal Buyers Agent property expert Brad Weston.
"Why use a buyer's agent?
"Saving time is a big factor, most buyers don't have the time to attend endless open homes every Saturday, trawl real estate websites and talk one on one with agents.
"We also have access to a huge database of opportunities unavailable to the general public, giving buyers an edge on the competition."
Universal Buyers Agents has one of the largest databases of "off-market" properties in Queensland.
Off-market properties are homes or units which are not listed online either because the seller wishes to keep the details of the sale private or because they are not ready to invest in marketing costs to advertise online.
Mr Weston said as many as one in three sales take place off-market, so buyers who fail to look at alternative sources may struggle to find their dream property.
"We have a lot of opportunities through our network of agents," he said.
"We're constantly leveraging the relationships we have in the market to update our off-market opportunities and connect buyers with the best properties for their brief."
He said using a buyer's agent will also eliminate the stress of buying property, streamline the process and could save thousands in negotiations.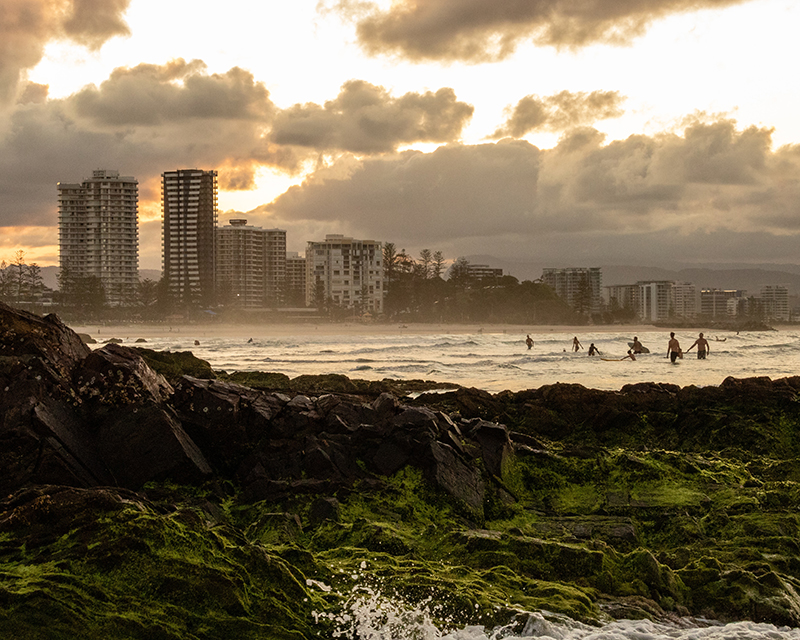 "We take the stress out of the deal, from the start all the way through to settlement," he said.
"It's a real turnkey operation.
"We're not emotionally invested so we can go in hard and negotiate the best price for you.
"We can also use our network of partners to make sure the proper checks are done to identify any issues and ensure you're not overpaying."
Issues such as building defects, flooding and developments nearby could cost buyers in the long term.
"It really pays to have someone in your corner," Mr Weston said.
"Buying a property can be the most exciting or stressful thing you ever do. We make sure the process is as simple and enjoyable as possible."
Universal Buyers Agents offers an experienced and professional buyer's agent service for those looking to buy a home or property. Contact us now to find out more information.
3 Secrets To Success At Auction
Get the property you want, at the right price with tips from property experts Universal Buyers Agents.
Expert tips to winning at auction
IT CAN be hard not to get caught up in the thrill and adrenaline of a home auction, but a good auction strategy can ensure you walk away with your dream property when the hammer drops.
Universal Buyers Agents property expert Brad Weston recommends coming to the auction prepared with a game plan and all your checks and balances complete.
"Firstly, you really need to come prepared," Mr Weston said.
"Do your homework prior to the auction because you don't want to be caught up not knowing details about the property or the process."
As auctions do not allow for a cooling off period like a typical home purchase, Mr Weston strongly urges buyers to perform all building and pest inspections beforehand, seek pre-approval for finance and do their due diligence on the property to determine its true value.
"Don't just use gut instinct or the real estate agents guide on price," he said.
"Make sure you look at past sales, use information from the building and pest inspection reports, look at the neighbourhood, check development applications, crime statistics, public works projects.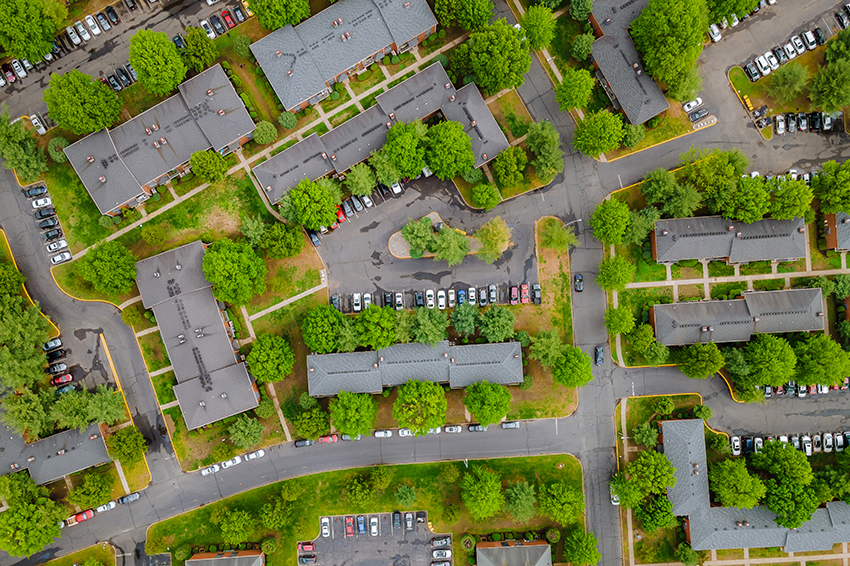 "These could uncover some serious flaws on the property that drive down the value."
Secondly, he said buyers should bid early to establish themselves in the bidding process.
"You need to set a tempo from the start," he said.
"Try and keep the bid at your pace.
"You choose how fast you'd like to push the price, don't fall victim to the hundreds of techniques auctioneers use to drive up bidding.
"Engage the help of a buyer's agent to handle the bid for you if's is something you find daunting."
Bidders should also place themselves near the auctioneer, choose an uneven number as your maximum bid to set yourself apart from competition and bid in odd increments to slow down the auctioneer as they will take longer to add the numbers up.
Finally, he recommends buyers commit to a bidding threshold and don't push past their budget.
"People can easily get caught up in the adrenaline of the auction," he said.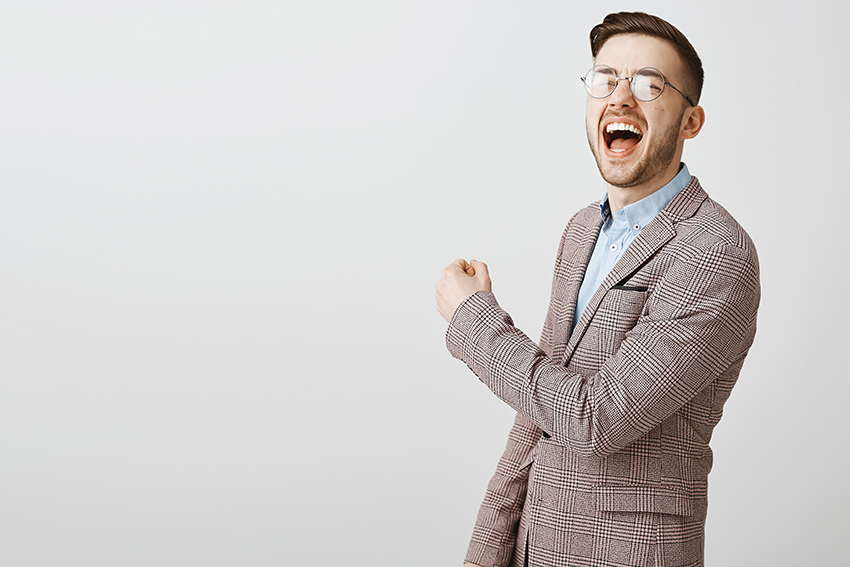 'There's other people there, plenty of activity, there's the emotional element of feeling like they might miss out which can cause buyers to pay above their limit.
"Sometimes using a third party can help break up the emotional attachment so you don't end up overspending."
Universal Buyers Agents offers an experienced and professional buyer's advocacy service for those looking to buy a home or property. Contact us now to find out more information.
The 5 Types of Buyers Who Benefit from a Buyer's Agent
When to call in the help of an expert. Universal Buyers Agents work with property buyers of all budgets and briefs. 
Types of clients who engage the help of a property expert.
USING a buyer's agent to purchase a property used to be the preserve of the rich or famous, but an increasing number of buyers are using the services of an expert to secure the best deal.
Universal Buyers Agents property expert Darren Piper said one of the biggest misconceptions about buyer's agents is that they're expensive and only used for high-value property purchases.
"We often get asked what type of clients we work with," Mr Piper said.
"I think the biggest misconception is that we only deal with a high net worth clientele, which couldn't be further from the truth.
"We help everyone from first home buyers, up-sizers and down-sizers, entry-level investors all the way through to seasoned investors, interstate buyers relocating from elsewhere in Australia – we handle it all."
First Home Buyers
Ready to leap off the rental treadmill and onto the property ladder but unsure of the process? This is where a buyer's agent is crucial. There are dozens of hidden costs, procedures and processes first home buyers struggle to prepare for. That's why so many now enlist the help of an expert to help handle the bidding and sale process or find a property which has long-term potential.
Downsizers
Downsizers are an asset-rich group of buyers who are looking to trade in their large family home for a smaller residence, usually for a change in lifestyle or reduced maintenance. Although they may not be strangers to the buying process, they engage buyer's agents to help find properties "off-market" they wouldn't normally have access to online. They may also want help at auction or need an expert eye to perform due diligence and make sure they're making the right choice.
Interstate or international buyers
Moving is tough without the added pressure of entering an unfamiliar property market. This is where an experienced buyer's agent can help navigate the process. A buyer's agent can work with a client brief or wish list and find the perfect home.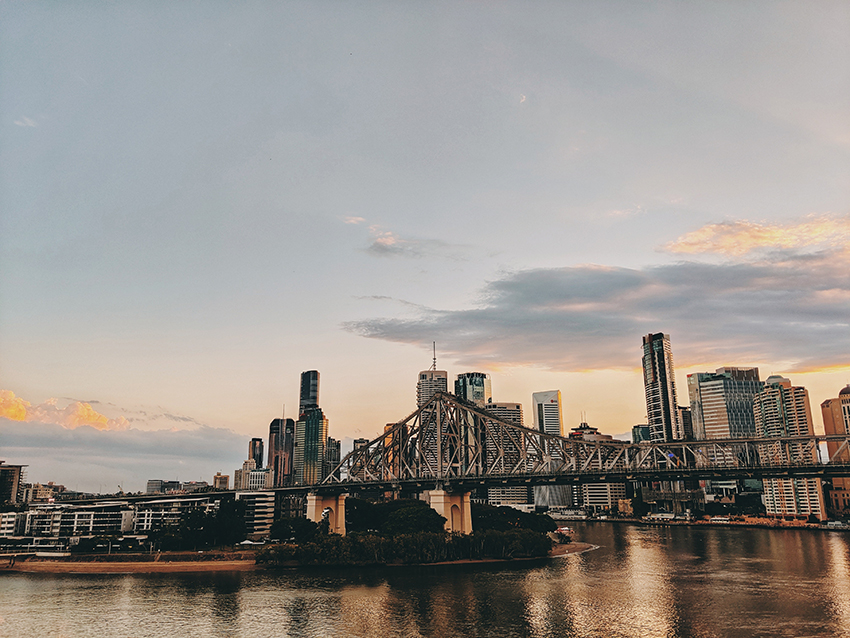 Time-poor or burnt-out buyers
Some buyers spend months searching for the right property only to be disappointed. If a buyer has had their preapproval lapse, struggle to find what they're looking for or don't have the time to keep searching a buyer's agent can be a helpful tool. They can connect buyer's to off-market properties the general public won't see and perform inspections and checks on their behalf.
Investors
Ready to move into property investment or increase your portfolio? Make the right decisions for your investment by using a buyer's agent to perform due diligence and assess market opportunities. Universal Buyers Agents can even manage your property portfolio to make your investment work harder.
Universal Buyers Agents offers an experienced and professional buyer's advocacy service for those looking to buy a home or property. Contact us now to find out more information.
JobKeeper Extension Likely To Lead To Bumper Quarter In Property Sales
Queensland property sales are expected to remain steady following the federal government's decision to extend JobKeeper, says property expert Universal Buyers Agents.
UBA property expert Darren Piper said the extension to JobKeeper program beyond September will continue to protect housing prices and bolster confidence in the property market into next quarter.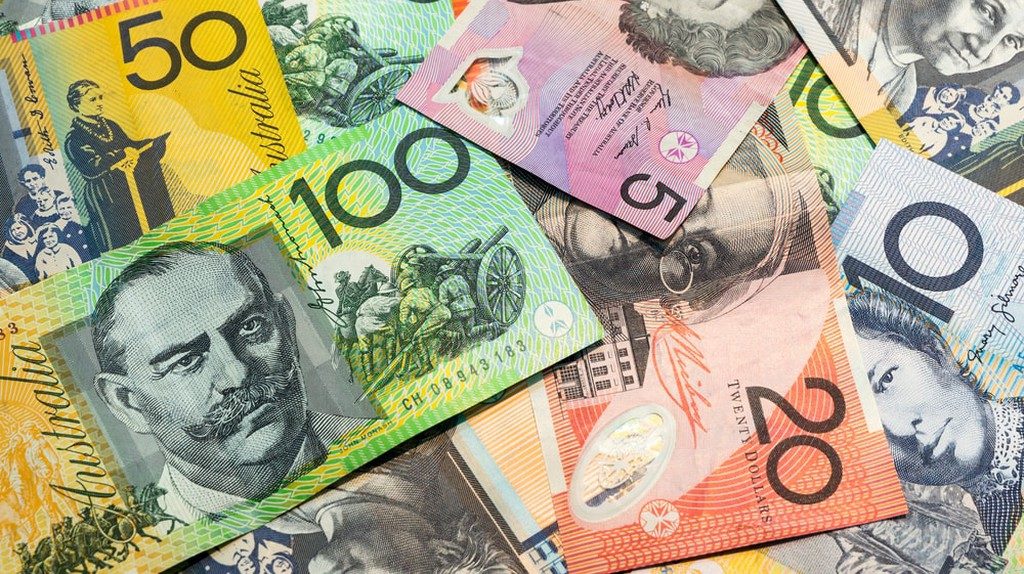 "We've had a bumper two months of buying activity across our business," Mr Darren Piper said.
"In fact, we've seen an increase in both enquiries and purchases during height of COVID-19 restrictions.
"The only thing that was holding back more buyers from entering the market was uncertainty around whether JobKeeper would continue beyond September, so now that is resolved I expect to see a lot more activity and confidence in the property market as we head further into the year."
JobKeeper employment support program will be extended into 2021, though payments will reduce from $1500 a fortnight at present to $1200 this year and $1000 next year.
"Those buyers were we feeling uncertain about purchasing a home now have a bit more confidence so I fully expect to see a rush of activity this quarter," he said.
Queensland's property prices have held steady despite doomsday predictions of a slump, especially compared to Southern states.
CoreLogic data revealed Queensland housing values have dropped just 0.4 per cent in the month to June 30, 2020, compared to a 0.8 per cent drop in Sydney and 1.1 per cent drop in Melbourne.
"Considering the wider weak economic conditions associated with the pandemic a fall of less than half a percent over the month shows the market has so far been pretty resilient," Mr Piper said.
"The extra nine-month certainty that comes with JobKeeper extension will go a long way to giving buyers even more confidence."
He said Queensland's property market had weathered the storm better than other major cities such as Sydney and Melbourne and many interstate investors were casting their eye to the Sunshine State for opportunities.
"Although the market is strong, it still pays to seek expert advice to make sure your investment works for you even into the future," Mr Piper said.
"Our team can help do all the heavy lifting, research, negotiating and provide in-depth advice so you have peace of mind even as we go through major changes during the pandemic."
Buyers Agents – The Most Powerful Property Buying Tool you may Never have heard of
Hoping to buy a property? You can save up to hundreds of thousands of dollars if you get some help from a buyers agent. Keep reading to find out how.
Buyers agents can save property buyers up to hundreds of thousands of dollars, snap up exclusive properties off market and save hours of time and stress, according to property experts.
Universal Buyers Agents director Darren Piper said he's seen a rise in property buyers – from first home buyers and their parents, investors, upsizers and downsizers and overseas buyers – enlisting the services of a buyer's agent to make the buying process easier.
"As banks tighten up their lending, competition increases in the market and personal circumstances change buyers' agents become the most powerful bargaining tool you didn't even know you needed," Mr Darren Piper said.
Buyers agents are licenced professionals who specialise in searching, evaluating and negotiating the purchase of property on behalf of a buyer.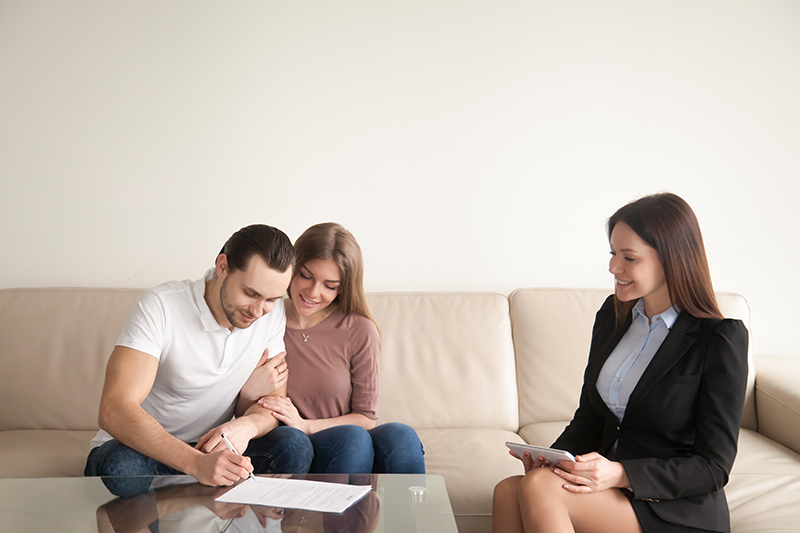 Unlike real estate agents, who primarily look after the interests of the seller of a property, a buyer's agent looks after the buyer.
"One of the top reasons people come to us is because we live and breathe the market and can make sure you end up with the best deal," Mr Piper said.
"We've had Mums and Dad's even gift the services of our buyers' agents to their kids for their first home purchase to make sure they are making the right financial choices rather than an emotional one."
A buyer's agent can offer a full service, where they seek out properties, negotiate the purchase (whether it's by private sale or auction) and help with the contract process.
They can also step in to manage the heavy lifting around auctions for those who already have a property in their sights and want to get the best deal.
"Another top reason buyers seek our help is to navigate what can be an intimidating negotiating process," he said.
"Often, we see buyers slip up in the negotiation stage because they were afraid to ask for what they want, get talked into spending over budget or falling into auction traps.
"We work with agents, sellers, and banks day in day out and can help manage the stress and make it an easy process."
Buyers agents also have access to a huge range of off-market properties through their extensive network of agents and sellers.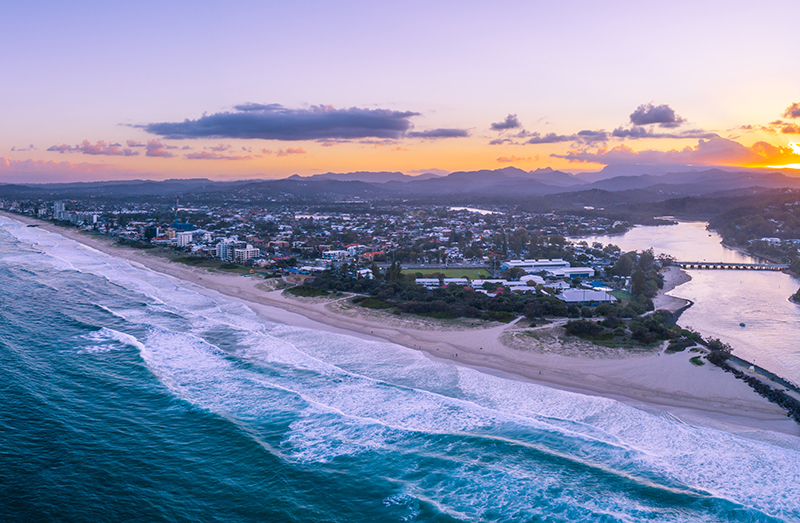 "Some of the best deals happen off-market," he said.
"Maybe it's a distressed sale, or the seller wants to keep their sale private, we get access to deals you won't find on your own.
"With the market undergoing so much change in a post COVID-19 world, now is a great time to have an expert in your corner."