Flip a property: make a flip a success
Universal Buyers Agents have partnered with a new service which assesses homes for the best return on investment for "flips"


FLIPPING property is growing in demand as more savvy investors cotton on to the short term returns of buying, renovating and selling a home.
Universal Buyers Agents property expert Darren Piper said although it can be a great way to make a lump of cash quickly, it does come with considerable risk around finding the right opportunity, financing, getting the numbers right and executing it to perfection.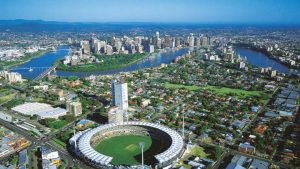 "Our business saw the huge demand for flipping and realised that we could help our clients by giving them the tools up front to assess if a property or "flip opportunity" would produce the return on investment they were searching for," Mr Piper said.
"We've now partnered with a Melbourne company to offer a new service which allows us to present renovation and flips projects that make the buyer money with significantly reduced risk."
Mr Piper said finding projects to flip or subdivide can be like "looking for a needle in a haystack."
But the process Universal Buyers Agents are now rolling out puts an opportunity in front of a client with a fully detailed feasibility report.
"The client can see the opportunity up front and make an informed decision about their options," he said.
"We used to see a lot of buyers searching for years for the right opportunity, often without any previous renovating experience.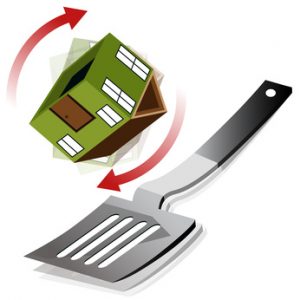 "Sometimes they could find a gem in the rough, other times they would be forced to re-sell the property 12 months later and barely break even because they didn't have the expertise to factor in the risks."
Mr Piper said he is currently working with a client on an opportunity in Seven Hills with an ROI of 22 per cent.
He also has seen projects interstate produce as much as 60% ROI, yielding massive returns.
"We can help you navigate this new world so you know how much to invest, how much to sell for and what your opportunity is with our expertise," he said.
"That way when you're inspired by the next television episode of Flip or Flop – you will come out on top."
To ensure you buy the right property at the right price give our team a call now on 1300 117 561
What happened to the Spring property rush?
The spring property rush is likely to hit later this year after falling flat following a year of falling markets and the Royal Banking Commission
THE typical spring property rush failed to bloom this financial year but experts are predicting a late surge as the summer property slump winds up.
Universal Buyers Agents property expert Darren Piper said the typical "craziness" of the Spring property market didn't create as much buzz as previous years following a tough 18 months of market updates.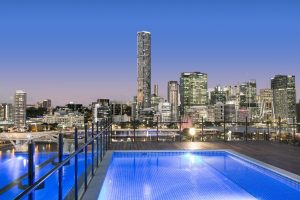 "We've seen property prices stall, dragged down largely by oversupply in the unit market and general jitters from banking institutions and buyers after the Royal Commission," he said.
"Spring used to be one of the busiest times of the property calendar but there has been a real dip in recent years.
"Although it failed to bloom before Christmas, we've seen a lot more confidence creep back into the market and a lot of great buys being had.
"I think the spring rush is going to hit us much later now over the coming months to March as vendors allow the dust to settle and get the holiday period out of the way."
Mr Piper said he expects listings to start to gain momentum into early February with a peak in early March.
"We've noticed a huge influx of stock hit the market since the 7th, one new agent launched five separate properties on the same day," he said.
"It's game time right now.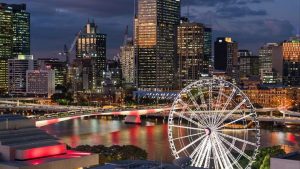 "Buyers need to ensure their finances are rock solid as the Brisbane property market is going to get very competitive.
"We're seeing a steadying of the unit market which will cause prices to start to climb again.
"To get a discount now is the time to pounce.
"A buyer's agent is able to help navigate some of the craziness so buyers can keep their sanity and we can access off-market listings to avoid some of the competition."
To ensure you buy the right property at the right price give our team a call now on 1300 117 561
Why Brisbane's property market will outperform Sydney and Melbourne in 2019
Brisbane tipped as the star of the property market in 2019 as Sydney and Melbourne continue to drag  
BRISBANE'S property market is expected to outperform the rest of the country as deep-pocketed investors buy up deeply discounted stock in the inner city apartment market.
Universal Buyers Agents property expert Darren Piper said inner-city units dragged growth last year, with prices still about five per cent lower than they were a year ago.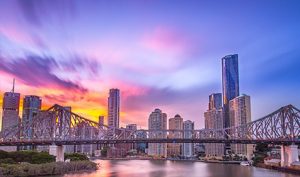 But a surge in interstate migration and a steadying of the unit market are likely to see the trend reverse prompting eagle-eyed investors to leap at discounts in the market now.
"We've already seen several investors buying up in Brisbane while prices are low, especially given that prices interstate are still out of reach for many," Mr Piper said.
"Interest rates are still very low and this year we will see a real steadying in the market following the 2017 unit peak."
Just 5700 new apartment completions are expected in Brisbane this calendar year, almost half the 10,700 produced in 2017, according to BIS Oxford Economics.
With new supply moderating and an increase in migration numbers, the sector is expected to continue recovery in 2019.
ABS data shows the decade to 2017, more than 11,000 people migrated to Brisbane on average.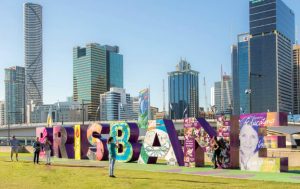 "Now is the time to snap up property in Brisbane, as the market steadies itself more interest increases from investors and demand increases from new occupants it is creating the perfect burst of energy for the market," he said.
"Brisbane is still one of the most affordable cities in Australia. The current price to income ratio to buy in Brisbane is 5.3 times at a median house price of $524,000.
"Compare this to Sydney at 10.8 times income at $1.2 million, and Melbourne at 8.4 times income with a median house price of $829,000 and you can see why Brisbane is so attractive.
"By the first quarter of the calendar year, we will start to see a significant shift in growth,"
To ensure you buy the right property at the right price give our team a call now on 1300 117 561
Meet the Business changing the Housing Market
A new generation of property entrepreneurs are transforming the multi-billion dollar industry, to give the power back to buyers.
THE PROPERTY sector affects most Australian's at some point in their lives, but has traditionally been dominated by high-street estate agents and operates in a way that feels confusing and disempowering for those involved.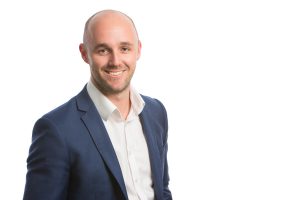 But Universal Buyers Agents property expert Darren Piper is hoping to give the real estate industry a shake up by putting buyers back in the drivers seat giving them an in edge in the competitive housing market.
"Brisbane's median house price hit an all time high in the past year to a record breaking $673,000," Mr Piper said.
"That's a 2.5 per cent increase in the last year alone.
"For sellers that is music to their ears, but for buyers that also puts the dream of owning a home increasingly out of reach for many.
"But wouldn't it be nice if things were reversed and buyers could by in the driving seat?"
Buyers are now doing just that with the help of buyer's agents who secure discounts on properties or identify bargains in the market using their expertise to create a stronger negotiating position on behalf of clients.
Mr Piper said unlike traditional real estate sales where a buyer would handle the search, negotiate and purchase on their own, his business steps in to take care of the heavy lifting and ensure their clients get the best bang for their buck.
"Employing someone to find your dream home, tackle estate agents and fend off other buyers used to be something on the rich could afford, but we're focused on bringing it within reach of all buyers," he said.
Since launching Universal in 2016, Darren has purchased for a mix of investors and owner occupiers across Brisbane & the Gold Coast.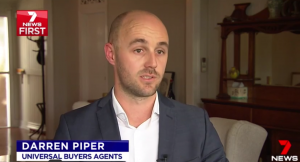 "Buying a property is the biggest purchase most people will make in their life time, we're there to make sure they can get in the market, but do it in a way that they aren't left short changed," he said.
"We also have inside knowledge on off market sales as well giving you an edge over every other buyer in the market.
"I truly do see this business becoming part of the modern home buying process as more buyers become fatigued with the often tedious traditional track."
To ensure you buy the right property at the right price give our team a call now on 1300 117 561
If sellers have agents, why can't buyers?
Meet Darren Piper  – The buyer's agent changing the way property is purchased!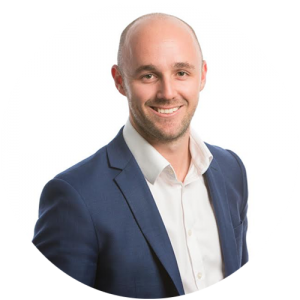 Employing someone to find your dream home, tackle estate agents and fend off other buyers used to be something only the rich could afford. But the director of Universal Buyers Agents Darren Piper has redeveloped the property agent market bringing it within reach of all buyers.
Since launching the Universal brand in 2016, Darren and his team of highly qualified Brisbane buyers agents have disrupted the status quo by working exclusively for buyers. Using his insider knowledge of the Queensland property market, Darren has purchased $30 million in real estate for a mix of investors and owner-occupiers.
In a fiercely competitive property market, Darren manages every aspect of the buying process including auction bidding, assessing, inspections, negotiations, settlement and managing assets long term. Unlike traditional estate agents, Darren represents the interests of buyers to ensure they are getting the best deal possible. Universal Buyers Agents has grown 25% per cent year on year as more and more property buyers look for a helping hand, saving them money, time and effort.
Darren has a range of services which offer unique insider knowledge, off-market property listings, buying and banking advice and tailored assistance navigating the market for first home buyers.
For more information please call Darren directly on 0423 853 771.
To ensure you buy the right property at the right price give our team a call now on 1300 117 561
Don't dawdle – it could cost you
Experts say buyers are missing out on deals or paying too much because they are slow to act on home sales.
TIME is money when buying a home as experts warn failing to pull the trigger in a negotiation could cost buyers big bucks or miss out on a sale altogether.
Universal Buyers Agents property expert Darren Piper said timing is crucial in a negotiation, but many buyers lack the confidence to act quickly and with authority during a deal.
"I recently had a client make an offer on a house for $725,000 and after an intense 24 hours of back and forth I knew I could wrap up the deal for $750,000 but this client wanted to wait and think about it for 48 hours," Mr Piper said.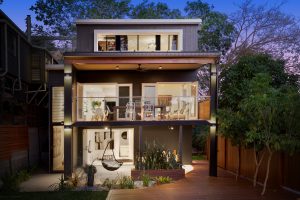 "In that short period, another agent spoke to the vendor and told them it was worth a lot more, closer to $800,000.
"The seller then went cold and the deal fell over.
"My advice to buyers is to engage the help of an expert who can help you identify a good purchase to begin with so you have confidence that you're making the right decision.
"Once you have made the decision to submit an offer, negotiate hard and keep the momentum as it shows you're serious."
On average it takes 30 days to sell a home in Australia, compared to more mature markets like the United Kingdom where it takes 91 days.
Mr Piper said real estate doesn't stop of anyone, just because it is late at night or a weekend doesn't mean that another buyer can't swoop in and out bid.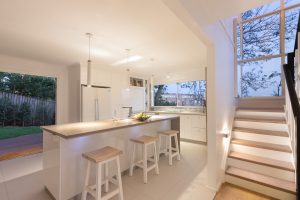 "If it's Sunday night at 10pm and you can buy your dream property, do it, don't be fooled into thinking nothing can happen while you're asleep," he said.
"And just like it dating, it can be daunting to move quickly but if you have done your research and have a good buying expert on your side you can do so confident that you're making the right choice.
To ensure you buy the right property at the right price give our team a call now on 1300 117 561